For people who take gaming seriously, they will understand the importance of having the right gaming gear. And one of the most important gaming gears is – earphones! It does not matter which game you are playing – Call of Duty, PUBG, or any other game – not having the right audio gear can really spoil the entire gaming experience.

While some people prefer having bulky and heavy headphones as their audio companions for virtual games, there is no dearth of bluetooth earphones which you can consider buying.  
There are many best earbuds in India which come loaded with many interesting features that make them the best choice for online video games. They are lightweight, compact and powerful to deliver impactful audio. You can carry them around anywhere in your pocket and no wires get in your way when you do the victory dance!
Now, if you are also thinking of buying bluetooth earbuds then we have a few suggestions for you. As we understand that the market is currently flooded with so many options, here are a few things that you should keep in mind which buying tws earbuds, especially for gaming: 
Comfortable to wear
For how long a gaming session with your buddies can last, you never know! And you definitely do not want to wear something that hurts your ears. 
Hence, your tws earbuds should be designed in a way that they stay inside your ears and are comfortable to wear. They should not pop out of your ears, the moment you start jumping after a victory. 
Surround sound Quality
What's the point of entering a virtual world when you cannot immerse in it? This kind of immersive listening experience can only be achieved when your wireless earbuds pump out audio that's just perfect. 
The pumping sound should engulf you. You can also go for the ones that offer stereo sound so that every bomb blast, or every car crash sounds exactly how it is supposed to sound. This will make online gaming even more thrilling and engaging. 
Noise Isolation
If you are someone who plays with your buddies at home, then you definitely need a pair of bluetooth earphones that can provide noise isolation. Hearing all those footsteps and distant gunshots from different directions can help save your life in a virtual battlefield. 
As the ambient sounds can be very disturbing, your earbuds should be able to isolate the surrounding noise so that you can fully concentrate on your game. You should be able to hear and be heard clearly. 
Mic considerations
People often ignore or forget having a look at the mic and its quality. However, this is one of the most important features to look for. Because you might need to reach out to your partners and instruct them to back you up or for anything else. 
Hence, it's important that your in-ear wireless earbuds support a mic that is sensitive and captures your voice clearly. 
Latency
Bluetooth earbuds often experience lag with their connectivity. This results in a not-so steady connectivity, which further results in a bad listening experience.

So, while going for gaming earbuds, it is advisable that you go for earbuds with low latency mode. This minimises the audio lag over bluetooth and makes sure that your audio and video is always in sync! This will ensure a pleasant listening experience. 
Battery life
You just scheduled a gaming night with your friends and while you are in the middle of a heated gaming session, your earbuds stop working! Why? 
Because they ran out of battery!
This can be really frustrating. Hence, it's always a good idea to take a look at the battery capacity of the earbuds that you are purchasing. Tws earbuds come with a carry cum charging case which acts as an additional source of power, but always have a look at the playtime.

Another important thing to look for in bluetooth earbuds is the charging time. You definitely do not want your earbuds to take forever to get charged, so that you can play for a few hours! That will be just sad. 
Cost
Cost is another important factor for you to consider while buying gaming earbuds. While you can spend any amount of money, having a budget in mind always helps.

These 7 pointers are the most basic and most important things for you to keep in mind while buying earbuds for gaming. Another (not so important) thing that you can also consider is the look and design of your earphones. You want them to reflect the gamer inside you. 
So, choose the ones which are the most stylish ones and match your vibes. But do not compromise on the build and quality. If you are someone who is usually clumsy and keeps dropping your earphones, then also have a look at the IP rating of the earbuds.

We hope that this guide was helpful and now you have some idea about what to look for while shopping for gaming earbuds. 
Related posts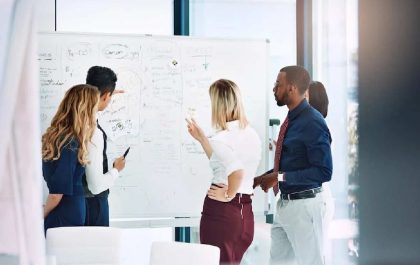 How Sales Coaching Can Improve Your Team
How Sales Coaching Can Improve Your Team Imagine a sales team that consistently meets its targets, communicates effectively, and retains…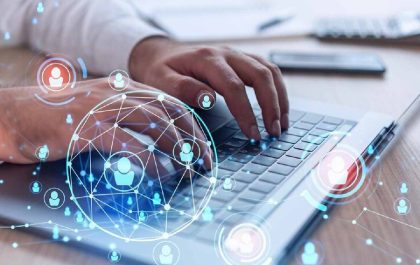 Understanding the Benefits of Intelligent Search for Enterprise Businesses
Understanding the Benefits of Intelligent Search for Enterprise Businesses In today's digital age, technology continues to evolve and redefine the…