Introduction
Since the social networking platform's launch in October 2010, nearly one billion monthly users have made it a part of their daily routine.
In 2012, Facebook paid $1 billion for the visually focused online community, and it's evolved into a versatile tool that both corporations and consumers can use.
The United States topped the list of nations with the greatest Instagram viewership in April 2020.
With 500 million people checking Instagram stories every day, shops have limitless opportunities to connect with customers and sell products on the platform.
So, can you buy instagram followers?
Of course, you can, and the more followers you have, the better your selling chances are.
Step 1: Target A New Audience Group
Instagram advertising has the potential to reach 928.5 million individuals.
Furthermore, it is estimated that 90% of Instagram users follow at least one business account. Therefore, demographic knowledge can help you create a more successful, powerful Instagram marketing plan that converts to leads and, eventually, sales income.
Instagram has a varied user base, regardless of the age category business targets, making it a must-have tool for any entrepreneur or brand.
Step 2: Engage With Them
Maintaining your audience's interest in what you're promoting and selling on Instagram requires engagement. Instagram brand engagement is 10 times higher than Facebook, 54 times higher than Pinterest, and 84 times higher than Twitter.
Remember that your following size isn't what distinguishes your company; it's the level of interaction you can generate. This may be done with your posted photos, Instagram Stories, videos on your page, and highlights reel.
Consistency is essential for capturing the interest of your audience and keeping them coming back for more. Instagram uses stories, hashtags, branded hashtags, and photos to keep your audience engaged.
Step 3: Build Brand Awareness
Instagram is perfect for showcasing a brand's aims, visions, and achievements while establishing a reputation and a distinct personality.
According to a survey conducted by Facebook IQ, 78% of Instagram users regard companies as popular, while 77% regard them as innovative, 76% as entertaining, and 72% as dedicated to community building.
Furthermore, 83% of Instagram users use the platform to discover new items and services, 81% conduct preliminary research, and 80% make a purchase decision. Building brand awareness on Instagram might seem simple, but it's much more complicated if you want to do it proeprly. It's now wonder why many business owners decide to search for help when it comes to creating and implementing social strategies with influencer marketing.
Step 4: Create A Shoppable Feed
Eligible businesses can use shoppable media to tag products in their posts. To create a shoppable Instagram feed, make sure you have a business profile and the app's most recent version.
As a business management admin, you'll make a contribution and have access to a product catalog that's linked to a Facebook store. Services cannot be offered; only tangible objects can be sold.
To figure out what will work for your business model, mimic these tactics and track engagement rates.
Remember to put yourself in your customer's shoes when creating visuals that show how your items might be integrated into their daily lives. Focus on demonstrating how your product looks, how it's utilized, and who utilizes it, particularly to your audience.
Step 5: Put Up A Catchy Caption
This is your moment to convey a story and elicit an emotional response from your audience.
Take advantage of this opportunity to communicate your company's message and update followers about the brand's visions, as well as any successes or milestones you've reached along the route.
When creating an Instagram post, draw attention to yourself by asking questions and encouraging followers to comment with a buddy. Some individuals favor brief bursts of text, but informative paragraphs can also make an impact.
Step 6: Use Popular Hashtags
Little was known about hashtags and their impact on eCommerce business owners worldwide a decade ago.
Marketers can no longer function without them. Hashtags may inspire audience interactions, attract additional followers, and drive engagement through the ceiling.
They're great for finding out what your competitors are up to. For example, we recently found that postings with at least one hashtag had a 12.6% higher participation rate.
Step 7: Offer Insta-Exclusive Promotions
You build a sales portal for your audience by only delivering a discount code, coupon, or giveaway through Instagram.
Plus, because the campaign is exclusive to Instagram, your consumers will feel extra special. As a result, more individuals will be interested in following your profile. After all, you'll be thanking your followers for, well, following you, with Instagram-only promos.
When you start marketing your products on Instagram, your adverts will appear in users' Feeds, Stories, and Explore tabs.
Putting It All Together
Don't be tricked into thinking that selling on Instagram requires a large financial investment.
Creating an Instagram storefront that boosts sales is a simple task, especially if you already have a large following. All you have to do in this scenario is interact with your audience.
So, if you want more details, ping us in the comment box.
Related posts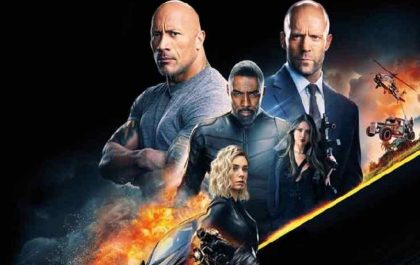 Fast and Furious Hobbs and Shaw (2019) Subtitles Download HD Online – 2023
Introduction Fast and Furious Hobbs and Shaw Subtitles Download is a 2019 American science fiction action film. It is written…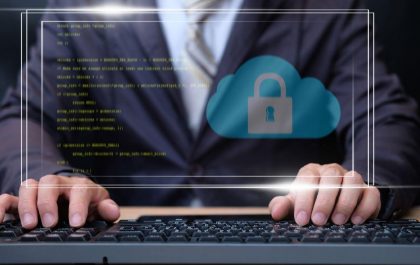 Ensuring Data Security During Cloud Migrations
As companies increasingly shift their essential systems and data to the cloud, the safety of these assets during the transition…