You probably have done considerable research on CBD-based products and have decided that maybe it is time you include them in your beloved pet's daily routine.
This is a wonderful decision because canines across the globe are enjoying the wonderful benefits of these products. Letting your pet miss out on this would be sad. But now that you have decided, another big question comes up: Which CBD-based product will you give your pet?
A lot of people prefer oils. But you are reading this, so we assumed you have chosen to go with treats instead. CBD dog treats are wonderful and will provide your pet a lot of benefits.
But, if you don't have enough information, buying the product may be difficult for you. So, in this article, we will be discussing some important factors that you need to consider when you shop for this product. This way, we believe you will make an informed decision.
1. Go for Products that are THC-Free
Cannabinoids are compounds found in cannabis plants. Cannabidiol (CBD) and THC are two major cannabinoids. While cannabidiol is free of psychoactive properties, THC is what gives cannabis plants their psychoactive characteristics. You can read this to learn more about THC.
Since THC contains these properties, if you give your dog treats that have THC in them, your dog can get "high". We believe you do not want that.
Therefore, when you shop for CBD dog treats, make sure you go through the label of the product as thoroughly as possible. Ensure the product is THC-free. In the absence of products that are THC-free, you can buy one that has nothing more than 0.3 percent of THC.
2. 3rd Party Certification
This certification implies that the CBD product has gone through testing carried out by an external party. That is, a laboratory not owned by the product's manufacturer has tested the product and found it free of toxic and harmful substances.
This certification buttresses the company's credibility and assures you of what you are buying. You may find this certification on the product's label.
3. Go for Natural Products
This is perhaps the most vital thing to remember as you shop. You want the product you buy to be 100 percent organic and natural. High-quality CBD dog treats are usually purely organic and natural but could be more expensive. Do not let this faze you; we are sure you don't want anything that will harm your pet, so spending a little extra cash for quality should not be a problem.
Avoid any product that contains chemicals that may be toxic to your pet. Getting an all-natural product should not be difficult though. Most manufactures are dedicated to only putting out high-quality products. Check out Holistapet for more information on how to get natural CBD dog treats.
Another way to be sure of what you are buying is to carefully peruse the product's label. The ingredients should be listed on the product's label. Do not be haphazard with this.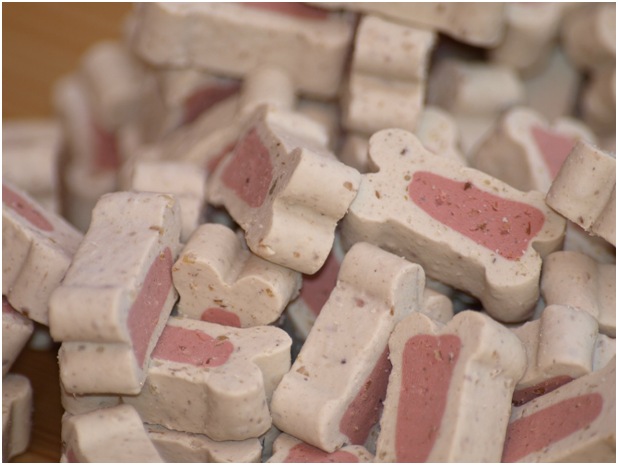 4. Read Reviews
If you are doing your shopping online, then you have even more opportunities for extra research. Go to the website's review section and find out what other people are saying about the product.
Customers often do not speak well of any product that didn't deliver what it claimed it would. So, if the majority of the feedbacks are positive, then the product possibility delivers what it says it does. But, don't let this be the only basis on which you decide.
Be sure the product meets all the tips discussed so far.
If you aren't shopping online, then another way to get reviews is to ask your family and friends. Chances are they have tried out the product you are considering and will give their honest opinion about it.
If they haven't tried the product, they will be more than happy to recommend another product that worked for them. Buying from a reputable and trusted source is often the best decision if you intend to get a product that will surely work for your pet.
5. Your Pet's Needs
This is a very important factor that you mustn't forget. Every dog has peculiar needs; hence, that of your pet should be your priority when you shop. If you have a big dog and you feed it treats that have very low CBD concentration, it may not work for it.
To avoid this issue, first, calculate the required dose for your canine friend and then get a product with the same amount.
6. Extraction Method
CBD can be extracted from cannabis plants with several methods. You can visit (https://www.tampabaynewswire.com/2020/12/01/different-types-of-extraction-methods-used-for-cbd-oil-93229) to learn more about the various CBD extraction methods. The best method is the method that extracts CBD with very little or no impurities, is cost-effective, and doesn't leave traces of the compound used for the extraction.
CO2 is the extraction method that fits this bill. Carbon dioxide (the extraction compound) completely evaporates after the extraction, and no impurities are left behind.
This is why CBD obtained with this method is considered the purest. So, when you go shopping, check the product's package to find out the extraction method used. Your go-to products should contain cannabidiol extracted through CO2.
Another thing to consider is what part of the plant the cannabidiol was extracted from. This is quite vital because the part the cannabidiol was extracted from determines the oil's percentage. For instance, the plant's flowering buds have the highest oil percentage, while the stem has a low cannabidiol concentration.
Conclusion
CBD dog treats just may be what your dog needs. But before you buy CBD dog treats for your dog, you have to consider all the important factors discussed in this article.
Related posts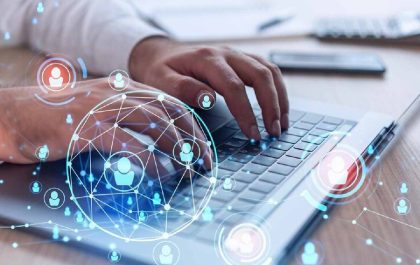 Understanding the Benefits of Intelligent Search for Enterprise Businesses
Understanding the Benefits of Intelligent Search for Enterprise Businesses In today's digital age, technology continues to evolve and redefine the…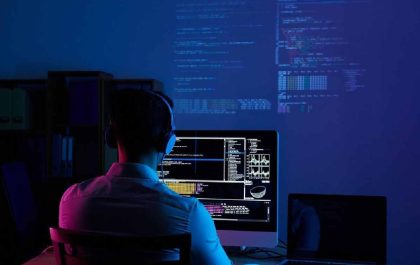 Who Can Benefit From An Internal Developer Platform?
Who Can Benefit From An Internal Developer Platform? Efficiency is everything when it comes to software development. Getting products and…