The computer and internet industry has grown exponentially over the last two decades, significantly increasing the career opportunities that the sector must offer.
Check out the best VPN providers like diadiktiokaiasfalia and thebestvpn
Cybersecurity is one such area, and something is exciting to offer to those who have the skills needed to explore cybersecurity and excel in that area. Let's see, is cybersecurity degree difficult to get?
If you find cyber security difficult, think again. There is a misunderstanding that cybersecurity is technical and rewarding and can only be accessed by highly talented individuals with strong coding and computer programming talents. Continue reading this article to learn more about how difficult it is to learn cybersecurity in real life.
When considering a career in the industry, it is normal to be afraid of the prospect of learning (and catching up with) the necessary technical skills. Some of the skills are undoubtedly challenging, but with the right mindset, action plan, and enrolling in suitable courses like the Great Learning cyber security courses, you can lay the foundation for a rewarding and well-paid job.
Let's look at different types of cyber security:
Critical Infrastructure Security: Critical Infrastructure security is a notion that refers to a region's or country's preparedness and response to major incidents involving critical infrastructure. It necessitates the creation of a national capability to identify and monitor critical elements, as well as to assess when and if they are being attacked or are being harmed by natural disasters. It is crucial because it connects risk management with infrastructure assurance. It provides the capability to eliminate potential critical infrastructure vulnerabilities.
Application security: All tasks that introduce a secure software development life cycle to development teams are included in application security. Its ultimate purpose is to improve security practices and, as a result, detect, repair, and, ideally, avoid security flaws in applications. Different methodologies will uncover different subsets of the application's security flaws and be most effective at different stages of the development lifecycle. They all reflect the various time, effort, cost, and vulnerability tradeoffs.
Network security: The policies, techniques, and practices used to prevent, detect, and monitor unauthorized access, misuse, modification, or denial of a computer network and network-accessible resources are referred to as network security. Users select or are assigned an ID, password, or other types of authentication that grant them access to information and applications under their control. Network security is a wide range of public and private computer networks utilized in everyday tasks such as completing transactions and communications between organizations, government agencies, and individuals. Private networks, such as those within a firm and public networks are also possible, and organizations, businesses, and individuals are all concerned with network security. Enroll in a free Network Security course to start learning about it.
Cloud security: Cloud computing security, or simply cloud security, refers to a wide range of rules, technologies, applications, and controls that are used to safeguard virtualized IP, data, applications, services, and the associated cloud computing infrastructure. It's a subset of general computer security, network security, and information security. To maintain a secure cloud environment, an effective cloud security architecture should recognize the difficulties with security management and follow all best practices, processes, and guidelines. Security controls are used by security management to address these concerns. These measures protect cloud environments and are in place to protect against system flaws and mitigate the impact of an attack.
Internet of Things (IoT) security: IoT security is a technology area dedicated to securing the internet of things connected devices and networks. It entails connecting a system of interconnected computing devices, mechanical and digital machinery, items, animals, and people to the internet. Pacemakers, heart monitors, and defibrillators are examples of IoT devices becoming prevalent in the medical business. While these gadgets are helpful, for example, a doctor can fine-tune a patient's pacemaker from afar, and they are also subject to security concerns.
By keeping the following tips in mind, you can minimize your fear of learning cybersecurity.
1) Are you even passionate about technology?
There is a difference between difficult and rewarding. Learning cybersecurity can be difficult, but it's not difficult, especially if you're passionate about technology. Fostering curiosity about the technology you are using can make rewarding skills easier. Sometimes the act of learning is enough to arouse enthusiasm for the topic. If you are prosperous with the enthusiasm of others, joining a community of other security professionals may also help.  This field is constantly evolving. You need to stay up-to-date on the latest cybersecurity changes and learn the relevant technical skills that are essential to doing a good job. Maybe after a course or two, you will find your passion elsewhere. That's okay too. Cybersecurity can be an exciting, rewarding, and well-paid profession, but it's not suitable for everyone.
2) Learn Ethical Hacking
The best way to increase protection against threats is to understand them first. In cybersecurity, one way to get first-hand experience with trading tools and methods is to practice ethical hacking. Ethical hacking puts you in the position of a potential hacker and helps you understand the risks you need to prevent when it comes to cybersecurity. There are several institutions and platforms that you can use to learn ethical hacking and progress to become a cybersecurity expert. As you continue to hone your skills, companies may consider a bug bounty program that rewards independent security researchers for finding and reporting security vulnerabilities. This not only allows you to test your skills in the real world but also creates the opportunity to network with other security professionals.
3) Never stop learning
Building cybersecurity skills doesn't have to mean dropping everything for a degree or full-time boot camp. You can get great results in a little time every day. Start by taking half an hour each day to focus on cyber security. Schedule your study time and try to keep it at the same time every day.  There are several books on cybersecurity, from introductory guides for beginners to advanced books for professionals. Reading books can help you understand digital networks and how they work, gain insights into how network-enabled devices communicate, and understand the need to protect these devices.  It's a good idea not only to make time to study regularly but also to plan what you want to achieve in each session.
4) Get certification
India's Information Technology or Cyber Security offers a variety of specialized courses at the undergraduate and graduate levels, providing an excellent platform for entering this area. It's never too late to switch between disciplines. There are also several specialized courses to help you move to cybersecurity. Preparing for a cybersecurity certification exam proves to be an effective way to develop your skills. Certification can also strengthen your resume and make you a more competitive applicant. You may need it for a particular job anyway. Nearly 6 out of 10 cybersecurity job listings require certification. If you're looking for a cybersecurity job, consider a company that's investing in continuing education. This saves not only money but also personal time. If continuous training is part of your role, this can be done at the expense and time of the company.  This is a good question to ask when asking a question during an interview. This is because you can show your willingness to learn.
5) Mix it with your workspace skills
If you need to stop developing technical skills, take the time to work on your skills at work.  As a cybersecurity expert, you often need to convey complex concepts to people who may not have a technical background. You can also collaborate with other teams, such as legal and public relations, across occupations. Many cybersecurity roles involve making important decisions in the field. This means that recruitment managers are looking for candidates with critical thinking skills.  Cybersecurity is usually not a one-person task but requires constant communication with different partners and customers to ensure reliable services. Here you will find numerous resources to improve your workplace skills, from books to blogs to podcasts.
Conclusion
The reason cybersecurity is difficult is that risk management is a complex issue that requires significant organizational involvement. It's not just the responsibility of  IT departments and outsourced IT support providers. Technology can only protect you to some extent, and the effective education of people is paramount. This means everyone in the organization, not just those who have any responsibility for risk assessment, management, validation, or recovery. Attacks that evade technical solutions can be prevented by knowledgeable personnel detecting the threat.
Today, the world operates on the Internet, and there is no foreseeable future in which cybersecurity professionals will no longer play an essential role in making people's lives more convenient and secure. Those who claim that cybersecurity is too complex and sophisticated only perpetuate myths far from the truth.
Related posts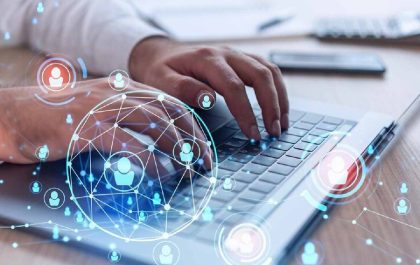 Understanding the Benefits of Intelligent Search for Enterprise Businesses
Understanding the Benefits of Intelligent Search for Enterprise Businesses In today's digital age, technology continues to evolve and redefine the…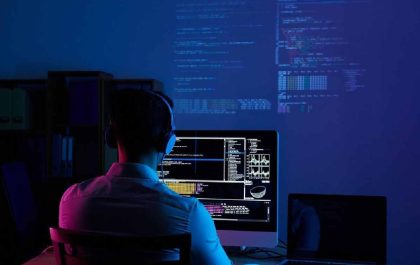 Who Can Benefit From An Internal Developer Platform?
Who Can Benefit From An Internal Developer Platform? Efficiency is everything when it comes to software development. Getting products and…