Popular search engines are so enmeshed in our daily lives that they have become synonymous with web search in our minds. Even though web search and enterprise are highly comparable, they work differently for different purposes. The large amounts of daily data that organizations deal with have given rise to the need for an efficient enterprise search solution.
Check out VPN providers like allertaprivacy and diebestenvpn
This search tool helps businesses to derive and analyze insights from organizational data. It allows you to make informed verdicts and gain a competitive edge. Every business website requires an enterprise search solution, and the following are features to look for when incorporating one.
Elements To Consider In An Enterprise Search Solution
1.   Improved Digital Experience
Every app and software is designed for the user, making the user experience a primary element. Enterprise search solutions possess a world-class user interface that is simple and stress-free for users creating an incredible user experience.
OpenSearch tools also allow the flexibility to assimilate modifications in the user interface when needed. The user experience model is about creating products that deliver relevant and meaningful experiences to end-users. This way, you navigate different sites much faster, bringing productivity to your company.
2.    Integrated NLP Automation
Natural language processing is an AI and machine learning discipline that allows machines to read human languages, unearth insights into them and take action. NLP is integrated into OpenSearch platforms to provide a great user experience in uploading and managing models. Users can try diverse models to get a better feel for how they perform on their data.
NLP helps you to automatically generate metadata, descriptions, and titles to fix your content. It also makes it simple to support client-developed pipelines, third-party pipelines, and custom development that match your organization's needs. With the aid of NLP, OpenSearch tools automatically quickly identify the custom topics, categories, and documents in foreign languages.
3.    OpenSearch Data Security
Research shows that hacking occurs every forty seconds, and one loose end could put data in a vulnerable spot. When you have a more significant index, sensitive information will likely get leaked.
The underlying principle in enterprise search solutions is to make more information secure and easily accessible to users. OpenSearch platforms prioritize security and take essential measures to implement it.
Controlled access is one of the modern safety precautions where enterprises must define the access rights to each data set. Additionally, these tools allow admins to control data search based on document versions and IP whitelisting.
4.    Enterprise Search Solution Scalability
Scalability is another vital feature when you need an enterprise search solution. It allows the platform to accommodate the escalating multitude of users and add data portions without system deterioration or less efficiency. This feature helps to process millions of records in large organizations without affecting the response time to inquiries.
Conclusion
It is time to replace hit-or-miss search with an enterprise search for fact-finders and data diggers. This way, you get exposure to millions of secure data from different databases worldwide. Improve your digital experience today with such platforms for extra productivity in your company.
Related posts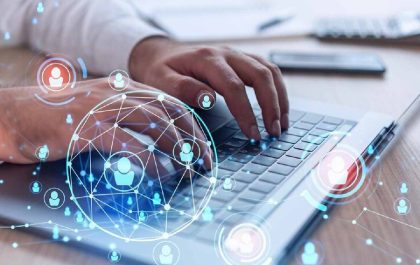 Understanding the Benefits of Intelligent Search for Enterprise Businesses
Understanding the Benefits of Intelligent Search for Enterprise Businesses In today's digital age, technology continues to evolve and redefine the…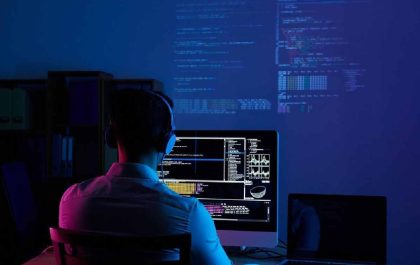 Who Can Benefit From An Internal Developer Platform?
Who Can Benefit From An Internal Developer Platform? Efficiency is everything when it comes to software development. Getting products and…