CBD oil is the extract of hemp plant components blended with other beneficial ingredients. Even though the law does not endorse it as any medical therapy, CBD oil offers physical and mental wellness and stability. Companies have come up with CBD oil, tinctures, capsules, and pills. CBD enthusiasts swear by these products!
CBD oil comes in three forms; you must be mindful of this fact before making a purchase. All three forms offer different effects, and you may face some inconvenience if you get the CBD oil type that doesn't fit your needs. Thus, this article will discuss the benefits of the full-spectrum CBD oils.
What is a Full spectrum CBD Oil?
Full-spectrum CBD oil is the most basic type of CBD oil that has undergone minimal filtration. Thus, its contents profile shows CBD and other Cannabis components like terpenes and Cannabinoids. Therefore, full spectrum CBD oil displays the combined effects of CBD, THC, terpenes, and other cannabinoids. In contrast, Broad-spectrum CBD oil has a similar profile but doesn't contain THC. CBD isolate, nonetheless, does not feature anything other than CBD.
Benefits of Full spectrum CBD Oil
Here are some features of full spectrum CBD oil that make it the best!
Full-spectrum CDB oil is more natural as it hasn't been processed much like CBD isolate or Broad-spectrum CBD oil. Companies usually use inert solvents to extract Full-spectrum CBD oil such that inherent natural components are retained. Full-spectrum CBD effects are thus close to that of the natural plant.
Full-spectrum CBD oil offers a lot of physical and mental wellness benefits. Research is under process, but it is a fact that CBD oil interacts with the Endocannabinoid system. It supports ECS to keep the body's homeostatic functions in check.
Full-spectrum CBD oil contains THC up to its legal levels. Thus, it is the best and only choice of CBD oils for those who prefer THC in their Cannabidiol products. It is the best alternative to unlawful THC products that cause drug dependency.
May Have the Earthy Taste
You can experience the rich flavor of CBD added with that of terpenes and other cannabinoids if you are consuming full spectrum CBD oil. It is a wonderful blend of myrcene's earthy taste and pinene's sharp flavor. People who go for tasteless CBD isolate are missing a pure nature's goodness.
Terpenes are well known for their synergistic action with CBD. Doing so, it enhances the already present effects of CBD that we know as the "entourage effect." Full-spectrum CBD oil is your best friend if you are seeking health benefits from CBD.
Will Full Spectrum CBD Oil Make You High?
There is no chance of intoxication if the THC levels of products you are using fall within the legal limits. Thus, Full-spectrum CBD oil is a safe option for people who want to consume CBD without getting high!
Will broad-spectrum CBD get you high? Of course not! Even the minimal possibility is eliminated in the case of broad-spectrum CBD oil; however, it will not offer any entourage effect.
Conclusion
Being the most inclusive CBD oil, full spectrum CBD is an all-rounder that you must always give a shot. Check for reliable companies like CBDistillery or Lazarus Naturals. Some of them may offer discounts and coupons for your first purchase! Get started now to enjoy the purest form of nature's goodness that refreshes each bit of your nerves and body!
Michael Levin is a CBD enthusiast, a researcher, writer and editor in the cannabis space, experienced CBD user and educator. He believes CBD can help improve our overall health and wellbeing.
Related posts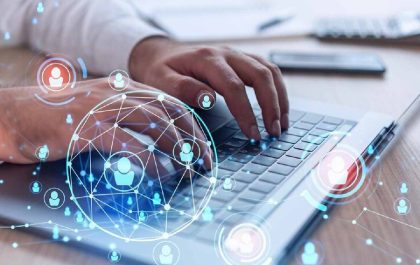 Understanding the Benefits of Intelligent Search for Enterprise Businesses
Understanding the Benefits of Intelligent Search for Enterprise Businesses In today's digital age, technology continues to evolve and redefine the…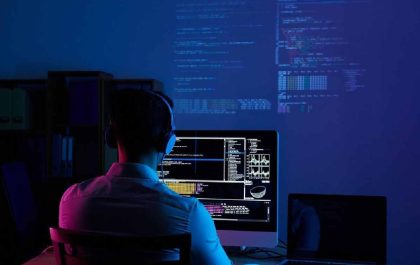 Who Can Benefit From An Internal Developer Platform?
Who Can Benefit From An Internal Developer Platform? Efficiency is everything when it comes to software development. Getting products and…