In the HVAC industry, busy seasons and off-peak require proper management to ensure your business is still operating. With the HVAC field service, you can keep tabs on the field, and it helps you manage customer satisfaction from the beginning to the end. It can be complicated to manage skilled professionals without the right tools. Additionally, you must be familiar with commercial HVAC terminology to ensure you choose the right tool to manage your field teams and business operations. Managing the field service software can be complicated for most HVAC businesses, leading to unutilized aspects, hence little return on investment. To be effective with the software, you must incorporate strategies to ensure you can automate most of your HVAC operation and tasks to guarantee effective tracking and monitoring of the operation. This blog explores practical ways to achieve excellence with HVAC field service software.
Properly Train HVAC Technicians
One of the best ways to get the most out of your HVAC field service software is by training your technicians to use the latest HVAC equipment. Training them on reporting and accessing service history from their mobile phones can make it easy to provide adequate services. The field service software will help them know the customer issues and the best tools to ensure they perform the task quickly.
In addition, they can see how other experienced technicians completed similar jobs. The software allows technicians to access guides, how-to manuals, live streaming services, and on-demand videos, which helps them accomplish even complicated tasks within the set time. It helps ensure more earnings and successful completion of tasks. A properly trained technician can deliver exceptional services and keep your customers satisfied with the job.
Build a Great Relationship with the Customer
When you want to grow your HVAC business, you must confirm your customers are satisfied. The field services are more than fixing the wrench. You need to build great communication strategies that help you meet the changing customers' expectations. Your technicians are the face of your company, and they should be able to handle all customer service issues. Training your technicians and taking advantage of the tools with the field service software, which helps address various customer service needs, is vital. It includes utilizing the quoting tools, service history, inventory, and evaluation of customer contracts and agreements. With the mobile apps, the technicians can note various customers' needs and note available solutions to better customer satisfaction.
Take Advantage of Downtimes
The HVAC industry has downtime like other industries, which can mean customers aren't calling your technicians. This is because people are not considering installing new conditioning units when it's freezing. However, you should be thinking about them by considering preventative maintenance, which helps assure your customer that when heating or air is needed, the system will work perfectly.
Using the field service software, you can utilize the contract module and automate your preventive maintenance work orders. This will ensure that you still get to work even during downtimes hence creating a steady cash flow for your organization.
Wrapping Up!
You can take advantage of the field service software for your HVAC business to ensure your customer are satisfied and have a steady cash flow. Ensure you train your employee on better ways to deliver services and ensure they know how to use the application in reporting.
Related posts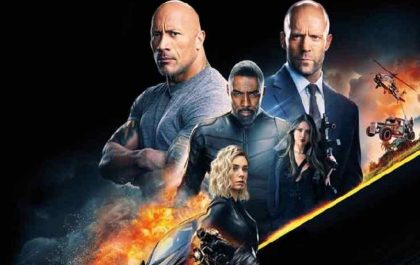 Fast and Furious Hobbs and Shaw (2019) Subtitles Download HD Online – 2023
Introduction Fast and Furious Hobbs and Shaw Subtitles Download is a 2019 American science fiction action film. It is written…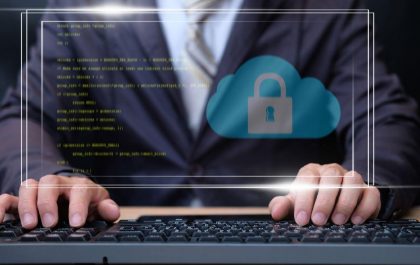 Ensuring Data Security During Cloud Migrations
As companies increasingly shift their essential systems and data to the cloud, the safety of these assets during the transition…