Facebook is still among the most widely used social media sites, especially by adults. Most users typically spend a significant amount of their time on this platform. As such, brands and businesses have embraced Facebook as a powerful marketing tool.
Online casinos have not been left behind, either. They have embraced this platform as an opportunity to maximize their online visibility through Facebook marketing strategies.
This article aims at discussing some of the best strategies that can help online casinos to attract more customers. Below are the seven strategies you can use to leverage the potential of Facebook marketing solutions.
Setting Targets for Facebook
The initial step to developing any Facebook strategy is to establish clear objectives. These goals will then be used as benchmarks for the success of the marketing campaign. However, with setting the objectives, it is imperative to conduct some research to make sure that they can be reached via Facebook marketing options.
If the online casino has already established its general goals, you need to look into how these points overlap with the specific Facebook marketing plans. There are some common goals used by businesses in their Facebook marketing strategies.
One of them is to enhance the quality of sales through better targeting. Another one is to generate additional value. Others include high efficiency in recruitment, smart growth, and tracking the progress of the social media campaign.
Understanding the Facebook Audience
It is important for a business to properly understand the type of people who interact with your Facebook content. Users usually have diverse gambling preferences, and online casinos have different types of slots and poker games.
Your marketing content should cater to all types of gamblers. However, posting some basic materials for the general gambling demographic may become counterproductive. The best marketing approaches offer customized messages that stimulate more engagement with your services.
One of the most effective methods to ensure that you provide customized gambling solutions is to study your company's Facebook demographics. You can do it by utilizing Facebook Page Insights. These are statistics that allow you to have an overview of your demographics, the degree of interaction with your content, and other important data that could be used to formulate a solid strategy.
Proactive Engagement with Audience
Just like any other social media platform, Facebook was designed as a network that facilitates conversations, discussions, and the sharing of content. As such, your brand should fully understand the importance of engagement and user feedback. Aim to create a community or ecosystem where different types of audiences can freely interact.
Facebook is among the ideal places to chat or discuss industry trends. When people exchange ideas and voice their opinions or complaints, such information can be used to enhance a given Facebook campaign further.
To boost customer engagement on Facebook, a casino needs to provoke users to react to the posted content and discuss it in comments. Sitting back and waiting for followers to interact will not deliver great results.
Scheduling Facebook Content
If you infrequently post on social media, you will not gain many new followers. Therefore, consistent posting and content management are extremely important components of a Facebook marketing strategy.
What's more, there are a variety of options with regards to the type of content you can post. These entail Facebook group posts, statuses, and stories.
However, while evaluating the marketing strategies that can yield maximum results, you need to fully understand the type of content that generates the highest interest from your customers. The most popular options include links to further information, graphics/images, customized videos, conversations/how-tos, and produced/edited photos.
There are both free and paid options at your disposal to schedule your content. The page controls on Facebook allow you to schedule your content right from your page. Other similar tools can even allow you to select the best time to post based on the anticipated audience engagement.
Planning and scheduling your content calendar will make it extremely easy for you to inspect your posts for any missing information. It will save a lot of time, especially in the long run.
Encourage Advocacy by Employees and Working with Partners
A business's biggest fans are supposed to be its employees. Most consumers develop an emotional connection with a brand if employees share the company's information on social media. Employees are the ones that give your brand a face.
As such, the workers come as a highly valuable asset in terms of amplifying your messages, engaging authentically, and social selling. Also, as recommended by the BBC, using external partners such as industry influencers to cross-promote content helps to enhance social media success.
Determining an Ads Strategy
Whether you are just beginning your Facebook marketing campaign, or you have undertaken it for a while, it can become rather challenging to familiarize yourself with all the Facebook requirement regarding your brand's exposure. Nevertheless, it is worth figuring out, as you can achieve your objectives through social media advertising pretty fast.
However, the fact that it is beneficial to advertise on Facebook does not mean it is easy. You must still build your brand and perfectly showcase it through ads. Also, do not forget to optimize your posts for mobile devices.
Bovada Casino is an example of a casino that has adopted social media presence effectively. The casino is only available to players within the US with particular bonuses and zero bank transfer fees. As seen on Facebook, Bovada Casino has implemented a highly successful digital marketing strategy that drives many clients to its website.
The service provides a catalog of games that subscribers can choose from. The most popular ones are RTG, Rival, and Betsoft.
Bovada Casino is also renowned for its top-quality 3D display. As seen on IlGamblingFun.com it has an exclusive game called 3D Virtual Sports Book, as well as Jackpot Sudoku.
Tracking and Analysis of Results
The final step of your Facebook marketing campaign is to track and analyze all the metrics. They are crucial in assessing your results and comparing them with your objectives. It also includes the determination of your Return On Investment (ROI).
The Bottom Line
Facebook can be a great platform for marketing an online casino to acquire more customers. However, achieving social media marketing goals is not just about spending money on Facebook ads or posting this and that. Creative thinking and marketing mastery are essential for your business success online.
Related posts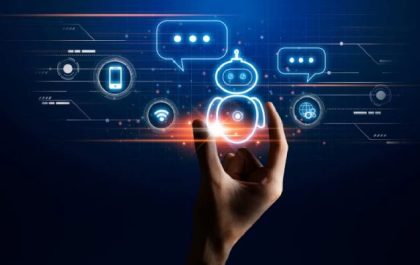 How To Integrate AI Into Your Marketing Strategy
How To Integrate AI Into Your Marketing Strategy In the ever-evolving world of marketing, it's crucial to stay at the…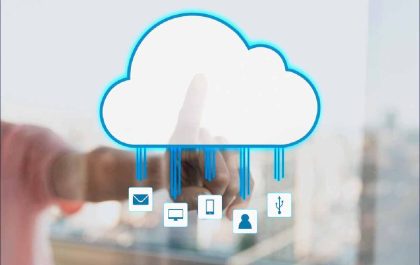 How a Database-as-a-Service Works
How a Database-as-a-Service Works With the advent of cloud computing, businesses have moved towards using software and infrastructure offered by…