Solana tends to offer faster transactions at a lower cost than its competitors. Since it is said that Cryptocurrency is the future, Solana has a lot of scopes. People usually tend to think that Solana is a good investment. The answer to this is yes. It is a good investment. However, it is believed to be good long-term and not for short-term investment.
Last year, Solana was one of the top-performing Cryptocurrencies, which gives a lot of hope for its prospects for this year. This is one of the reasons you should open an account and start investing in Solana.
Let us dig deep into the reasons why you should try out Solana in 2022:
1. Fast Transactions At A Lower Fees 
Solana is considered high competition with Ethereum. While Ethereum can only complete 14 transactions per second, Solana can support 50,000 transactions per second. They also have a lower transaction cost as compared to their competitors.
2. Third-Largest Futures Market
Solana is considered to have the third-largest Futures market currently. The Futures market is an essential part of the Derivatives market.
3. Leader In Total Value Locked (TVL), Users, And Derivatives Market
There is a vast number of activities going on in Solana's Derivatives market and its on-chain activity. Statistics also say that the TVL of Solana has grown at a rate of 15% in the last half-year.
4. NFTs And Smart Contracts
We have all seen that NFTs have gained a lot of exposure in the last year. Solana did not leave any opportunity to start an NFT market of their own, known as Solanart. Considering the lower fees and transaction speed, many people used Solanart to trade NFTs.
5. Strong Institutional Attraction For Solana's Ecosystem
With the growth in people's interest in investing in Cryptocurrencies and NFTs, the Solana ecosystem has seen a lot of change. With an increase in Solana's ecosystem, there has been a growth in institutional appeal.
6. Further Price Drop
Many analysts predict that the price of Solana is to fall a little more in the coming months. If you are looking for a long-term investment, it will be a good call to buy Solana when the price drops further.
7. Help You Reach Your Future Goals
Solana can be seen as a means of reaching your future goals. For example, if you are planning to save up for your child's education or your post-retirement plans, then it could be an excellent investment as the long-term prospects of Solana are considered to be bright.
8. Diversification Benefit
Investing in different asset classes will add up to your diversification benefit. If you have your investments in other asset classes and are looking to get into the Cryptocurrency market, Solana is an excellent buy.
The Bottom Line
While it is great to explore different asset classes based on your investing constraints, these are some points that can be considered if you are planning to buy Solana. It would be wise to look into these points and understand why Solana could be a distinguished addition to your portfolio.
Related posts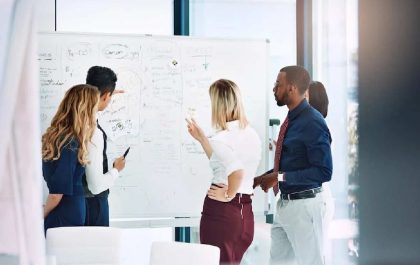 How Sales Coaching Can Improve Your Team
How Sales Coaching Can Improve Your Team Imagine a sales team that consistently meets its targets, communicates effectively, and retains…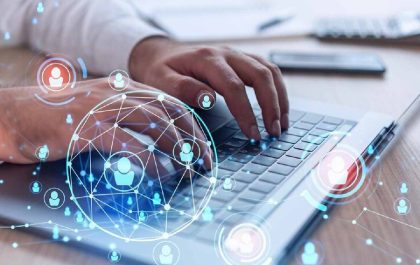 Understanding the Benefits of Intelligent Search for Enterprise Businesses
Understanding the Benefits of Intelligent Search for Enterprise Businesses In today's digital age, technology continues to evolve and redefine the…