Introduction : Artificial Intelligence is the process of making a computer, a robot, or a product to imagine how intelligent a person can be. AI is the study of how the human brain thinks, learns, determines and functions, while trying to solve problems. And finally this research produces intelligent software programs. The purpose of AI is to improve computer functions related to human knowledge, for example, thinking, learning, and problem solving.
What is Artificial Intelligence ? 
Artificial Intelligence is a machine's ability to demonstrate human-like skills such as thinking, learning, planning and creating. AI  uses technological systems to detect their place, to deal with what they see, to solve problems and to do something to achieve a certain goal. The computer or system receives data – which has been processed or collected by its sensors like a camera – processes it and responds.
Artificial intelligence systems can adjust their behavior to some degree by analyzing the results of previous actions and working independently. As of now many companies use Artificial Intelligence to generate leads or to generate sales of their products . Search engine websites like Google also use AI to give accurate query results to their users . As you had also seen recommendations of Videos on youtube or similar applications, Shopping sites like Amazon there also you had seen recommendations of Products so all of the above are the perfect examples of Artificial Intelligence .
Scope of Artificial Intelligence :- 
AI is an effort is to create computer-aided programs that can solve real-time problems and meet the goals of organizations and everyday life and people many companies adopt Artificial Intelligence to grow their businesses.There are high demand for a career in artificial intelligence in almost every field of works companies like Amazon, Google, Netflix, Tesla already using AI to provide best results to their customers or users . 
Top Ten Real-life Artificial Intelligence Applications – 
1) Alexa: –
Alexa can also control several smart devices using it as a default home app. People are able to enlarge Alexa's capabilities by adding "capabilities" (additional functionality developed by third-party vendors, in some settings commonly referred to as applications) such as weather programs and audio features. It transforms automatic speech recognition, natural language processing, and other forms of artificial intelligence to perform these functions.
Amazon Alexa was released on November 6, 2014.
2) Google Search: –
Google was founded by Larry Page, Sergey Brin and Scott Hassan.
The search results system returned by Google is based, in part, on an important ranking system called "PageRank". Google Search also offers a wide range of customized search options, using symbols to include, exclude, specify or require specific search behavior, and provides unique interactive experiences, such as flight status and package tracking, weather forecasts, currency, unit, and conversions. time, word meanings, and more.
The concept of Google search engine is to search for text in publicly accessible documents that are provided by web servers, unlike other data, such as images or data contained on a website. Google (and other search engines) rely on complex search algorithms to determine how content is ranked.
3) Google Lens:
Google Lens also uses AI you can search any image or product description with the help of Google lens using the camera. Find ways to wear the clothes you have or think about buying! Take a screenshot of the leopard skirt you have seen on social media and use Lens to get the same styles, or give new life to the old jacket you have by simply taking a photo with Lensing to see how others wear it.
Translate words, point to plants, find products, and more — just using your camera
Google Lens will help you search for what you see, do things quickly, and understand the world around you — using your camera or photo. on your phone to save time. IDENTIFY VEHICLES AND ANIMALS Find out what plant is in your friend's apartment, or what kind of dog you saw in the park.
CHECK LOCATIONS NEAR YOU
Point and learn about landmarks, restaurants, and the front of the store. See ratings, working hours, historical facts, and more.
GET YOUR LOOK LOOKING
Do you see a garment that catches your eye? Or a chair suitable for your living room? Find matching clothes, furniture, and home decor for your loved one. KNOW WHAT TO ORDER See popular foods in the restaurant menu based on reviews from Google Maps. SCAN CODES Quickly scan QR codes and barcodes.
4) Netflix: –
Netflix explained how it uses AI to market shows and predicts its success in ways that standard box office numbers and Nielsen ratings may not have been the same. Effectively, it comes down to finding connections and determining potential audience sizes.
Netflix is an American registered broadcasting service and production company. Netflix was released on August 29, 1997, it provides a library of films and television series on distribution deals and their products, known as Netflix Originals.
Netflix does not offer free trials, but you are free to change your schedule or cancel online at any time if you decide Netflix is ​​not for you. (ncontracts, no cancellation fees, no obligations). As a member of Netflix, all of our programs give you access to our complete catalog of TV shows and movies.
5) Purchase Website: –
Personalization of users has become the latest platform for all major tech bullies. Ecommerce stores are not in the background, and have been great platforms for launching a personal AI domain. The latest artificial intelligence applications use powerful AI algorithms to optimize a list of purchase recommendations and user filters.
First collect user data by passing recent user search history. Then, these AI algorithms create a list of products that match the terms of being useful or similar, that users may be interested in viewing and being able to purchase in the same and different categories. For example, when a user buys a smartphone, AI algorithms suggest various add-on products of the same model they purchased such as screen monitors, rear covers, earphones, etc. If the algorithms are internal and smart enough, they can go away again. in a continuous step in promoting personal products such as compatible paired devices, extended warranty programs, damage protection systems, and much more.
By making it personal, users discover products they might be interested in choosing from. Amazon's recommendations are a good example of a smart AI implementation in e-commerce
6) Photo editing app or software: –
AI is also widely used in image editing. remove.bg (visit) is one of the most popular websites to remove the background image by AI. What used to take minutes with the Lasso tool can now be down to algorithms in just a few seconds.
Next, you have the "Improve" tool that has come to the forefront of professional photo editing programs. Photo editors can now literally enhance an image with the click of a button. Adobe recently introduced a Super Resolution feature that enhances the pixel by four times, successfully improving image, clarity, and image clarity. Uses Machine Learning to translate nearby pixels and reduce artifacts.
7) AI in Agriculture: –
One of the most recent applications for artificial intelligence, Agriculture, has also shown significant impact on the industry.
With the growing demand for food, organizations are using automation technology and robots with AI embedded in it to help farmers find effective ways to protect their crops from a variety of factors such as climate, weeds, market usage values, and much more.
Issues such as climate change, population growth, and food security concerns have pushed the industry to seek new ways to improve crop yields and targeted production.
Recent photo-visualization applications point to possible defects in plants with images captured by the user's smartphone camera. Users are then provided with soil remediation strategies, tips, and other possible solutions to address the identified disability.
8) Social NetworkNe Sites: –
Social media is something we have established ourselves as an important factor in the current generation. We have been generating an unlimited amount of data through chats, tweets, posts, and so on.
In the general sense of the statement, wherever there is a lot of data, AI and machine learning are always involved. The most common use of AI in social media is face recognition and facial features.
AI in social media can be associated with big data and machine learning where in-depth learning is used to extract every minute detail in an image through a host of deep neural networks. And on the other basis ML machine learning algorithms are used to design your feed based on your interests
9) Google Assistant: –
When you use a smartphone, you connect with AI whether you know it or not. From the obvious features of AI such as smart built-in assistants to less obvious ones like camera stand-tall mode, AI has an impact on our daily lives.
In fact, the two examples I have given above give us an idea of ​​the world of AI and how it affects our lives. First, there are AI features that most of us are familiar with. For example, if you use an intelligent assistant, whether Google Assistant, Alexa, Siri, or Bixby, you know that these assistants are AI-based. However, when we use a feature like stand-in mode while taking a picture, we never think AI might be after that either.
10) Smart cars: –
Self-driving cars are the most common example of the use of artificial intelligence in the real world, which is becoming more reliable and ready for daily shipping. From Google's self-driving car project to Tesla's "autopilot" feature, it is a matter of time before AI becomes a standard technology in the automotive industry.
 Advanced Learning algorithms can accurately predict what might happen near a car. The AI ​​system adopts data from car radar, cameras, GPS, and cloud services to produce automated control signals. In addition, some high-end cars come with AI already parking plans. With the advent of AI, soon, automatic vehicles will be seen on many roads.
Conclusion : AI is among the new business of building intelligent computer models. The main idea is that intelligence or human intelligence can be represented in terms of symbolic structures and symbolic functions that can be programmed into a digital computer.
Related posts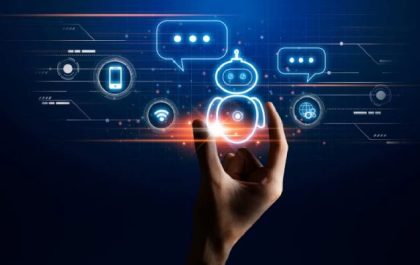 How To Integrate AI Into Your Marketing Strategy
How To Integrate AI Into Your Marketing Strategy In the ever-evolving world of marketing, it's crucial to stay at the…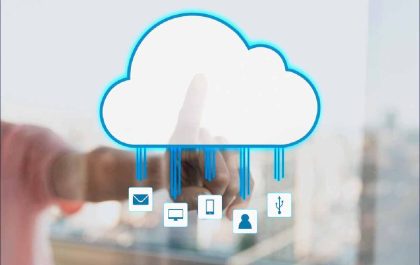 How a Database-as-a-Service Works
How a Database-as-a-Service Works With the advent of cloud computing, businesses have moved towards using software and infrastructure offered by…