The massive stack of paper sitting dormant in the office mailbox needs consistent scrutinisation and assortment so that one doesn't find themselves head-picking when a client requires a document urgently. Therefore, it is needless to point out how important a credible documentation system is for an organisation's smooth functioning.
A one-stop solution for the riddance of all the complicated steps that go behind it is document automation equipment like Impress by Quadient.
As self-explanatory it is, it refers to a tool that automates documentation. Let us deep-dive into the know-hows and understand the importance of the same.
The procedure of document automation
A company loses 40% of its productivity just by documenting manually. Plus, it takes 50% of an employee's time to delve into information simply. The technological boom has enabled automated documents that have resulted in improved productivity.
Documents such as invoices, payrolls, and other essentials are created on software. With a large variety of templates available for creating a copy, it is outsourced to the recipients through an automated flow. The four-step documentation procedure is curate, process, store, and distribute. The digital medium allows one to go through all these four steps with ease.
Features like graphs, tables, and spreadsheets allow creating templates for the pertinent document. By pulling data from different sources, the software will automatically fill in the fields of documents. Hence, saving time and improving efficiency.
Tips to improve business processes via document automation
What next after downloading the software? Learning tips and measures that ensure efficient usage of the system is crucial. Reading the instruction manual thoroughly and skimming through online tutorials can give insight. An alternative is to hire a professional until familiarity is built. To save the toll, here are some important tweaks that must be made after the installation of the software.
Integrate automation in your delivery channel
The multichannel distribution system allows automating the outsourcing procedure of documents without the requirement of splitting data or investment in separate systems. Hence, sending out a single document to multiple recipients becomes painless.
Classify the documents
The most utilised automation rule followed is separation by class. Each document will have a different value. Classing the high-value documents as "urgent" will give higher priority to those documents, which will help while locating the document.
Reject non-conforming documents automatically
Consider the possibility of being able to reject items without having to think about it. Perhaps you're sending a payroll and want to discard all the nulls. In such a case, this will save money on mail that hasn't been delivered.
Features offered
It suffices to say that document automation makes document management much easier. The features that distinguish it are listed below.
 Instruments for ensuring conformity
Complying with government regulations while documenting can result in human error and be unproductive. When you choose to automate your documents, you eliminate this possibility. The compliance tools make certain that quality standards and government regulations are met whilst allowing the user to have access to the same.
Reusable templates
The availability of reusable templates discards the need of curating a fresh template every time a new document is required. Plus, the templates have a professional layout building leaving the user to only fill in blank fields.
Benefits of document automation 
Boosts the profits
To ensure the profits don't remain in stasis, the key role of an organisation is to find measures for saving time and improving productivity. Automation of documents aids in enhancing the efficiency of business operations and functions. The saved time is then utilised in the more crucial aspects, improving the performance.
Attracts larger clients
With technological advancement, clients expect higher performance. Adopting document automation systems is one way to meet these expectations. The system enables clients to obtain required documents promptly, ensuring a more professional outlook. Plus, the process makes it easier for them to contact the company if they have any additional legal needs or questions.
Enhanced security
Maintaining confidential records is tricky, let alone circulating them. Important documents such as expense reports, client pitches, and legal reports are only accessed by authorised users thanks to automated documentation. This reduces the risk of information leakage and fosters trust both within and outside the organisation.
Increased productivity
Deliverable of documents in a synchronised manner reduces wastage of time and improves productivity. Consistent shunting the same document from one team to another leads to a generation of multiple documents. Also, what about the constant re-work of documents because the layout was not screaming professionalism? In such scenarios, automated documentation comes to the rescue. Their organised workflow shrink cycle time and relatively improve productivity.
Parting words
Invoking a growth-mindset environment is possible if one coincides with technological advancements. A great measure is the integration of the seamless automated documentation system. As seen above, it complies with all the needs for organised and professional functioning.
Related posts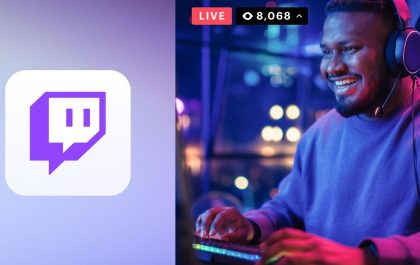 https //www.twitch.tv/activate xbox one
Introduction https //www.twitch.tv/activate xbox one, twitch is a live streaming platform that allows viewers to see various forms of entertainment….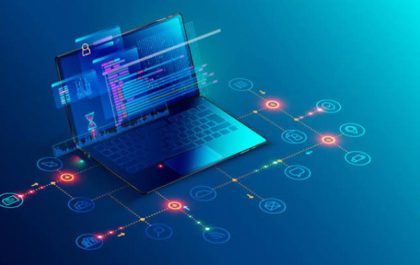 Key Proven Practices for a Successful Software Development Project
Even though considerable research has been devoted to determining what factors contribute to the failure of a significant number of…