A firewall is a security system that is put in place to protect your computer or network from unauthorized access. Unfortunately, there are always people looking to exploit systems by trying to breach the firewalls surrounding them. This can be done for a variety of reasons, such as accessing delicate information or causing harm. That's where firewall penetration testing comes in. This is a process of testing a firewall to see how well it can withstand attempts at unauthorized access. In this article, we will discuss what firewall penetration testing is and how you can benefit from it. We will also be Looking at some of the finest firewall penetration testing tools at the end of this article.
What Does Firewall Penetration Testing Mean?
Forming the first line of defence in your organization's IT infrastructure, firewalls are integral to protecting against attackers who scan for and exploit vulnerabilities. Firewalls can be either software or hardware. A firewall is always inspecting your organization's traffic that comes in and goes out. There are usually already established rules and policies in place to allow or refuse access. Additionally, it can keep an eye on an access control list so potential trusted networks are able to enter the organizational network. Finally, firewalls are put inside demilitarized zones (DMZs).
What are Firewall Penetration Testing Tools?
In order to test the effectiveness of firewall policies, various firewall penetration testing tools are used. Some of these firewall test tools are open source, while others are commercial
List of Top Firewall Penetration Testing Tools
Astra's Pentest
Arachni
Burp Suite
Netsparker
Invicti
Rapi7
Firewall Penetration Testing: Benefits You Can Obtain with It
Thorough Monitoring of Network Traffic
Being able to track network traffic is the first step toward firewall security. There's a danger of data leakage if the information isn't monitored as it enters and leaves your systems, which allows attackers to exploit it. Firewalls employ rules and criteria that you create ahead of time to secure your systems by monitoring and analyzing network traffic patterns. If you have a well-trained IT department, you may adjust the levels of protection based on what you observe entering and leaving through your firewall.
Stops Attacks from Malevolent Viruses
Computer viruses are becoming more and more sophisticated, making it crucial to take measures to protect your digital systems. There are hundreds of thousands of new attack methods created every day, so you can't afford to not have a plan in place. Firewalls provide a significant advantage to organizations by allowing them to regulate access points and block viruses before they spread.
Hacking Gets Prevented
With more businesses digitizing their operations, criminals are following suit and finding new ways to commit old crimes. Data theft and ransom-driven cybercrime have become rampant, so much so that firewalls which prevent unauthorized access to information, email accounts, systems, etc. have become a necessity for most companies. Firewalls make it difficult for hackers to target your site specifically and often act as enough of a deterrent to send them looking elsewhere.
Spyware and Malware are Stopped
In today's data-driven environment, it is more critical than ever to prevent malware from infiltrating your networks. When a system becomes increasingly sophisticated, criminals have increased possibilities to misuse it. Firewalls are important mechanisms for stopping harmful software such as spyware and malware. If they manage to breach your system, firewalls can help you secure your data.
Improved Privacy
One of the main benefits of using a secure website is that it promotes privacy. By being proactive in securing your data and your customer's data, you create an atmosphere of trust that customers will value.
In addition, more sophisticated data-protection systems could give your company a competitive edge and attract clients and consumers. The more sensitive the data your company handles, the greater the advantage.
Exploring Firewall Penetration Testing Tools in Detail
Astra's Pentest
For years, Astra's firewall testing solution has been the favorite choice for businesses around the world who wish to secure their network. Their team of specialists maintains their program up to date with the most recent flaws so you can sleep well knowing your network is secure.
The Astra malware and penetration testing tools can perform more than 3000 security tests on a website to discover security flaws. Astra also supplies you with take-action recommendations that you may follow right away.
Not only does Astra have a free malware scanner, but it also has a website blacklist checker that is excellent at finding the primary security flaws which caused Google to blacklist your site. Furthermore, it can scan more than 66 blacklists for you.
Astra Pentest is a powerful pen-testing tool that can find vulnerabilities in your systems and help you manually pentest them.
Arachni
Arachni is a Ruby framework equipped with an abundance of features and high performance that helps administer web applications' security. Arachni is useful for an extensive variety of tasks, from a basic command-line scanner to a top-performing grid across the globe. It's based on the Ruby library, allowing you to automate audits.
Burp Suite
Burp Suite is a java-based security penetration testing framework that aids in the detection of web application vulnerabilities and attack vectors that are common to the performance of web applications. In plain terms, it may be described as an interception proxy. The internet browser may be configured by a penetration tester so that traffic is routed through Burp Suite's browser.
Netsparker
SQL Injection, Cross-site Scripting (XSS), and other common web vulnerabilities can be automatically detected by Netsparker. Both desktop and cloud-based versions are available. The Netsparker desktop app may be installed on Windows, macOS, and Linux.
Netsparker's main features are its ease of use, ability to generate comprehensive reports, and integration with various development tools such as JIRA, Microsoft TFS, Slack, etc.
Invicti
Invicti is a company that specializes in application security testing. They hope that by breaking down the barriers of security, businesses will be able to innovate more. Invicti, a well-known penetration-testing firm, has excellent performance statistics.
Invicti offers features like graphical representations of vulnerability analyses and compliance assistance to give you some of the most thorough security testing available.
Rapid7
Rapid7 is a leading firm in penetration testing. Their resources are focused on empowering security professionals to build solid and sustainable defences against threats.
Their cybersecurity solutions are proactive and preventative, based on an in-depth understanding of how hackers operate and compromise systems. By partnering with the global security community, they can rapidly release even better security solutions. Services include detection and response, scanning for vulnerabilities, and managing discovered weaknesses.
Conclusion
In conclusion, firewall penetration testing is a process of trying to identify vulnerabilities in a firewall so that they can be fixed before attackers exploit them. There are many different tools available to help with this process, and the benefits of doing firewall penetration testing are numerous. By taking the time to test your firewall regularly, you can ensure that your network is as secure as possible.
Related posts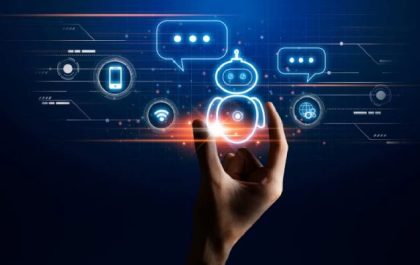 How To Integrate AI Into Your Marketing Strategy
How To Integrate AI Into Your Marketing Strategy In the ever-evolving world of marketing, it's crucial to stay at the…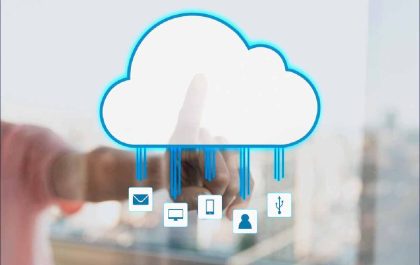 How a Database-as-a-Service Works
How a Database-as-a-Service Works With the advent of cloud computing, businesses have moved towards using software and infrastructure offered by…