A lot of people on the internet love to copy and paste information and photos without giving credit to the owner. Aside from being unethical, it is also a form of plagiarism that is punishable by law. Data contained in your digital files like PDF is another easy target of plagiarism. For sure, you don't want strangers to take credit for all your hard work.
You can prevent data theft from happening by placing watermarks on your documents. To do this, you don't have to avail yourself of expensive software or download a complicated application. A free and reliable online tool named GogoPDF is one of the go-to websites to add watermarks such as text and logo. All you need to access it are a working device, a stable internet connection, and a trusted browser.
How to attach a watermark on a PDF file using GogoPDF?
Select the PDF files from your device
Visit GogoPDF.com and click add watermark to PDF. After that, you will have to make the file available to the website. You might be afraid to do this because of security issues but rest assured that it has security precautions in place that will guarantee you a safe process. You can upload the document by using the drag and drop option or by clicking the select a file icon. Whatever method you will use, the upload time is as fast as possible especially if the internet connectivity is stable.
Choose the type of watermark to attach to your PDF 
After uploading the file, you will have to choose the type of watermark that you will attach to it. It will depend on your preference as long as it can represent who you are. You may use your photo or the logo of your organization to establish ownership. But you can also use the initials of your name or the company name if you want the watermark to represent you.  For the text, you may personalize its color, size, and font so that it will look aesthetically pleasing. Once you are satisfied with the type of watermark you chose, click the add watermark button. The website boasts its speedy process so expect that it will apply the changes to your document in just a few minutes.
Email or download the watermarked PDF file
When the watermarked PDF file appears on the screen, it means that it is readily available for download. You can save it on your device if you want to access it immediately even without internet connectivity. If its storage space is already full, you may opt to save the file on your online storage like Google Drive, Dropbox, and One Drive. The website also generates a shareable link that you can copy and send to your colleagues to give them access. If you prefer sharing the document via email, you can use it by typing the email address of the recipient and typing a personalized message.
GogoPDF's compatibility
GogoPDF is compatible with all major operating systems including Mac, Linux, and Windows. It also supports various web browsers from Google Chrome to Safari. In terms of the device, it does not require a specific gadget because the developers understand that not everyone is capable of purchasing a laptop, computer, or smartphone to access its services. Knowing this, it is highly accessible compared to other websites, applications, and software.
Add E-signature
Aside from adding a watermark to your documents, you can also use it to affix your electronic signature. You no longer have to meet up with your colleagues just to sign important files like financial statements, business proposals, and other transactions. After signing it using the E-sign PDF tool of GogoPDF, you can directly send it to other signatories living in a different city or country. Once everyone's signature is already on the file, the website will send it to you.
Convert PDF documents into other file formats
Another function of GogoPDF is converting PDF documents into other file formats like Excel Spreadsheet, Word document, PowerPoint, and JPEG. It is necessary whenever you want to edit and modify the content of the file. If it stays in a portable document format, you can't make the necessary changes. Using the website will make your digital life extremely convenient because the convert PDF tool is accessible anytime and anywhere you are as long as you have an internet connection. All of its services happen using the cloud system, which means that it will not occupy the remaining storage space of your device.
Takeaway
You will forever be a victim of plagiarism if you will not take the necessary actions. One of them is by adding a watermark on every page of the file containing important information. GogoPDF is a great tool to use to establish ownership over your documents!
Related posts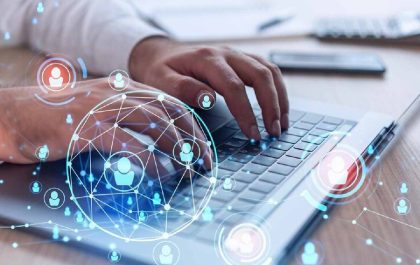 Understanding the Benefits of Intelligent Search for Enterprise Businesses
Understanding the Benefits of Intelligent Search for Enterprise Businesses In today's digital age, technology continues to evolve and redefine the…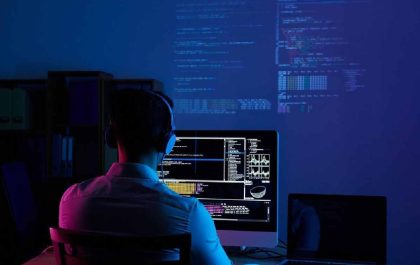 Who Can Benefit From An Internal Developer Platform?
Who Can Benefit From An Internal Developer Platform? Efficiency is everything when it comes to software development. Getting products and…