Introduction
Have you ever considered what effect (if any) product packaging has on supply chains? Who would have ever thought there could be any such association (and if so, then what exactly is this?). The answer is – well, it is multifactorial! Why do we not walk ourselves through some of the best supply chain planning execution systems and understand what exactly appears to contribute to or influence supply chains? The term Supply Chain Execution System emerges in our minds. Let us start, then.
What is a supply chain execution system?
A supply chain execution system can be described as (process-wise):
Order fulfillment > procurement > warehousing > transportation
A system that entails order fulfillment, procurement, warehousing, transportation, and connects them to monitor and control all the workflow stages is known as a supply chain execution system.
Factors to consider
Firstly, let us brainstorm the possible factors that product packaging can present that affect supply chains:
size/dimension & weight of packaging, affecting the volume occupied or payload in transit too
material type & density of the packaging, involving the, including handling
marketing, production, logistics & the environment all need to be considered for their design
These can be further subdivided into market & flow function
The market function is how the presentation or layout of packaging adds value to the brand
flow function focuses more on the distribution & handling of goods from start to finish
While consumers are more affected by marketing, logistics & the environment are by flow
material sustainability & engaging designs are both significant factors in supply chains
efficiency by reducing the volume of input stages and focusing more on productivity
recyclability: the adoption of reusing materials to protect the environment
deploying barcode label & inspection software for easier & more efficient item identification
traceability for enhanced cost efficiency, flexibility, quality & speed
identifiability for quicker identification & tracking
Now, these are the factors that can affect supply chains. However, what about the procurement of materials, the management of their usage, and how does this affect distribution? Keep reading to discover more.
Why is packaging important in supply chains?
Just imagine where you would require great packaging when handling supply chains. While transporting a fragile, bulky, or oddly shaped object, perhaps? The ability of packaging to be easily identifiable and fully protect its contents from damage is of utmost importance in supply chains. Manufacturing & production rely on packaging to be readily available when shipping for distribution. Similarly, order management (consisting of data collection & validation) needs to be supported by ergonomic packaging. Packages should make the critical features of any product readily accessible to be seen or accessed. An example of this is written information or the sample appearance of its contents. Maintaining accuracy & reducing costs are naturally two other principal factors.
How does packaging facilitate supply chains?
It is simple. Packaging offers protection against damage, provides storage facilities, and enables transportability. Of course, the weight & volume of packaging affects the movement, cost & identification of the individual item, and simplifying distribution all contribute to supply chain management. The appropriate usage of packaging materials to achieve a balance between production & waste is also essential. Printing processes to create such ergonomically sound yet appealing products should always be considered.
Best Supply Chain Planning Execution System
For example, consider EdgeVerve's TradeEdge: what does it offer?
Enriched fulfillment performance & revenue discovery using the analytics function
Presently prepared, future adaptive
Ensuring more timely deliveries to avoid disgruntled customers & delays or penalties
Preparedness for risks, including late dispatches or damage
Advised & automated Ordering & Replenishment
Which items need ordering by deploying trend-based AI (Artificial Intelligence) to perform predictive analysis
Quantity required and when is it expected to arrive or required deadline (scheduling)
Accessible inventory for responsive outcomes
Route planning: how & where to visit, which to prioritize for efficient results-based outcomes
Dynamic store identification based on statistical data-based extrapolation
Increased order accuracy, thanks to automated order configuration
Lower ordering costs with a single-touch interface
Minor stock deficiency, given the unification of supply & demand
More remarkable punctuality for appointments which promotes further commercial expandability
Acquire trend-based data & make predictions based on that to adjust and then execute
Process live demand signals to avoid unserved or underserved customers
Salvages time & other valuable resources with faster, productive, data-driven based insights
Outlet Clustering & Segmentation: as per customizable parameters, such as sales profile
Adjustable Commercial Constraints: route accessibility & resource availability
API-First Architecture is compatible for integration with current downstream applications SFA & DMS (Distributor Management System)
Compliance Monitoring to check & present visible adherence to generated route plans
Conclusion
Although product packaging may affect supply chains in numerous ways, the main domain to consider here is the one & only – to identify & protect any item from damage throughout the journey. Thus, product packaging aims to serve consumers with a truly end-to-end supplier issue from start to finish.
Related posts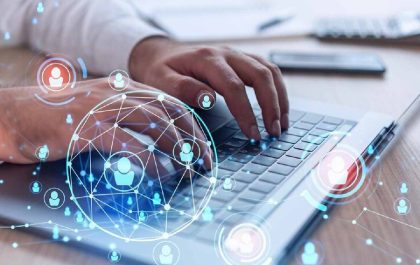 Understanding the Benefits of Intelligent Search for Enterprise Businesses
Understanding the Benefits of Intelligent Search for Enterprise Businesses In today's digital age, technology continues to evolve and redefine the…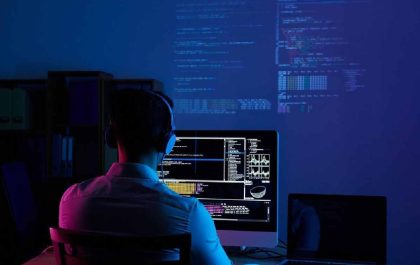 Who Can Benefit From An Internal Developer Platform?
Who Can Benefit From An Internal Developer Platform? Efficiency is everything when it comes to software development. Getting products and…