A Binance trading bot is a computer program that is designed to make the task of trading on the exchange easier. It helps you take your emotions out of your trading decisions and allows you to focus on other things. You can also use it to streamline your trading routine and increase your PnL no matter what the market conditions are.
Trading bots are software programs that execute buy and sell orders based on rules programmed into them. They also give you valuable information such as price fluctuations and slippage. For example, if you decide to buy a certain pair of cryptocurrencies, a bot will monitor that price and make a purchase at the right time.
These automated trading bot Binance don't only work for hedge funds and top banks. They can be used by anyone, regardless of experience. To choose the right bot, you should consider its user-friendliness, quality of software, and its ability to achieve your goals in any market.
When choosing a trading bot, you should choose one that has an excellent reputation and reliable customer support. The platform should also be easy to navigate and offer a high level of security. Ideally, your bot should be connected to other tools to help you with personalized trading.
GoodCrypto offers two options for Binance traders: a neutral Grid trading bot and a Long Grid trading bot. The neutral Grid bot is ideal for flat markets and bearish markets. On the other hand, the Long Grid is better for trending markets.
Before you can deploy your trading bot, you'll have to create an account and connect it to the Binance exchange. After creating your account, you'll be given a secret key and an API key. Using these keys, you can create your own rules to set up your bot.
When deciding on a trader, you should look for a Bot that has an easy-to-use interface and uses preset strategies. In addition, you should consider whether or not it can handle multiple crypto-exchanges.
Another thing you should consider when purchasing a trading bot for Binance is the level of support offered. If you have any questions, you should be able to receive assistance from a team that is accustomed to working with trading bots. As a result, you should be able to get your questions answered quickly and efficiently.
If you're looking for a Binance trading bot that is able to handle multiple trading pairs, you might consider a bot from Cryptohopper. Their Binance trading bot offers real-time performance reports, secure protocols, and cloud storage. Also, the Binance trading bot can be configured to automatically switch its trading pair whenever it thinks the prices will go in the wrong direction. This will increase the number of profitable trades that the bot can make.
The best trading bots for Binance have the ability to connect to other tools to create customized strategies. You can configure your bot to send alerts and juggle Trailing Stop Orders to help you catch strong market movements.
Related posts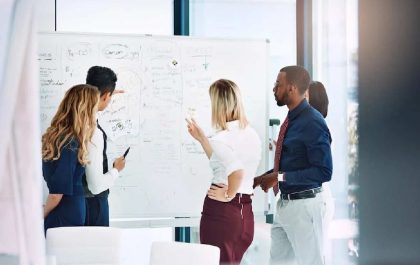 How Sales Coaching Can Improve Your Team
How Sales Coaching Can Improve Your Team Imagine a sales team that consistently meets its targets, communicates effectively, and retains…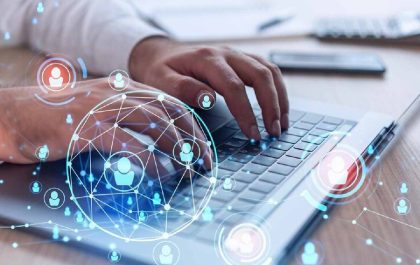 Understanding the Benefits of Intelligent Search for Enterprise Businesses
Understanding the Benefits of Intelligent Search for Enterprise Businesses In today's digital age, technology continues to evolve and redefine the…