Do you have a Discord server and are looking to expand its reach?
Growing a successful Discord server is no easy task, but it can be done with the right knowledge, tools, and strategies.
If you want to know how to grow a Discord server, this blog post will discuss four essential tips to help take your community from small to large. With these actionable steps in hand, you'll be able to grow your Discord channel quickly and efficiently.
1. Add Your Server To Server Lists
You can easily submit your Discord server to a range of directories that list servers by categories, such as gaming or animation. This way, you can attract new members interested in the type of content you share on your server. It is also essential to choose the right category when submitting your server so that it goes to lists dedicated explicitly to the type of server you've created.
Server lists make it easier for people to find and join your server and allow members to discover many intriguing topics related to their interests. So, if you want to grow your Discord server, most server lists have social media sharing options that enable you and other members to promote and advertise the Discord community with their friends easily.
2. Promote Your Server On Social Media
Creating social media posts draws attention to the community, incentivizing people to join and use specific hashtags tailored to the server's target audience members. Doing this successfully allows you to engage with potential new members and create an exciting online presence. It is also an incredibly efficient and cost-effective way to increase exposure to your Discord server without spending additional money on ads.
3. Post Your Server On Reddit
By cross-posting your server from other platforms and creating content on Reddit related to your server, you can introduce yourself to a larger network of possible members. Typically content posted should focus on aspects of the server that set it apart from other servers, such as features, game modes, or customizations. Another great way to create organic engagement is through hosting contests; offering a prize can effectively encourage more people to post related content in the subreddit and potentially join your server.
4. Partner Up With Similar Services
Lastly, if you want to know how to grow a Discord server, partnering with similar services will provide more exposure for your offering. It can also form valuable relationships in the industry. By leveraging one another's networks, you two can extend content and user reach far beyond the scope of either server by itself. These connections should be made carefully and thoughtfully, as having a partner with similar values and a compatible audience is key to creating value for both groups.
How To Grow A Discord Server: In Conclusion
So, if you want to know how to grow a Discord server, know that it is an excellent platform for building online communities. With the right tools and strategies, you can grow your Discord server quickly. Following the tips in this article, you can create a successful discord server that will engage and retain members. So, start today and see how easy it is to grow a discord server. Thanks for reading.
Related posts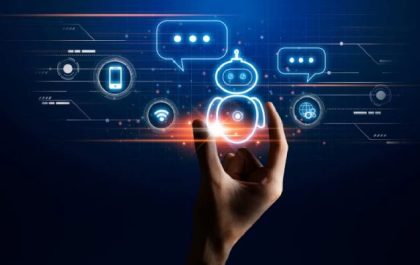 How To Integrate AI Into Your Marketing Strategy
How To Integrate AI Into Your Marketing Strategy In the ever-evolving world of marketing, it's crucial to stay at the…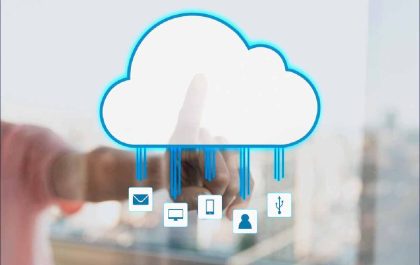 How a Database-as-a-Service Works
How a Database-as-a-Service Works With the advent of cloud computing, businesses have moved towards using software and infrastructure offered by…