Artificial intelligence has been at the focus of MOOC makers ever since MOOCs went main stream. Due to this, there are countless courses to help you learn artificial intelligence online. While you can get the best AI training in a standalone format from several places, however, to gain the most out of your learnings, you should be able to apply the concepts to different real-world problems from various industries. Here is a list of some of the best AI courses based on several industries like healthcare and finance:
1.Artificial Intelligence for Trading Nanodegree – Udacity
For those with a passion for finance and who also possess a foundation in programming logic, the Artificial Intelligence for Trading Nanodegree program is the best. It teaches you artificial intelligence and data analytics to build intelligent solutions that optimize trading performance.
This course will teach the math and coding skills necessary to make your trading bot. By the end of this course, you should be able to create a program that can process data and manage portfolios, write trading strategies and backtest them on historical data, explore machine learning techniques for stock prediction and sentiment analysis, and use deep learning models for real-time market trend predictions. Some of the topics covered in this course include training neural networks to create trading signals, using stock news data to improve the efficiency of AI algorithms, making the best algorithms for executing trading orders, and using AI programs to analyze corporate filings.
2.AI in Healthcare – Coursera
In this specialization, you'll learn about AI's current and future applications in healthcare. In the first week of the curriculum, students will learn about fundamental machine learning techniques from Stanford ML experts and a panel of esteemed leaders from the healthcare industry. Through engaging stories and case studies, students will explore how to bring AI technologies into our clinic safely and ethically.
3.Fundamentals of Machine Learning for Healthcare – Stanford University via Coursera
Machine learning is one of the most powerful tools available to solve problems in healthcare; it can be used to make personalized treatment decisions, create targeted interventions, and enhance prevention schemes. This course will examine machine learning fundamentals, explore current healthcare applications, understand errors and biases inherent in machine learning approaches, and identify common pitfalls and best practices for designing, implementing, and evaluating machine learning-based projects.
4.Advanced AI Techniques for Supply Chain
With this course, you'll be able to implement machine learning in your supply chain depending on the specific project. The course starts with an introduction to various machine learning paradigms like regression, classification, and the instances where different models need to be used. Subsequently, the program will help you learn a few crucial techniques like using neural networks to predict a product's demand and random forests algorithm for classifying the products. The most important aspect of using these models is the preprocessing steps, and this course will help you understand these steps thoroughly. The program ends with a project where you will use the advanced techniques learned to solve image classification problems.
5.M.Tech in Data Science and Machine Learning by Great Learning
This M.Tech in Data Science and Machine Learning program is offered in collaboration with PES university by Great Learning. This course has a very holistic curriculum that will prepare you for a career in AI irrespective of the industry. It will familiarise you with computation, probability, SQL database, distributed system, data visualisation, time series models and Big Data. In this M.Tech in Data Science and Machine Learning program, you will learn about the significance of data analysis in our personal, professional, and academic lives. Additionally the course also takes care of the mathematical foundation you need for AI. Once the course ends you get to write a thesis and work on capstone project under the guidance of industry experts making it one of the best AI training course you can get.
Related posts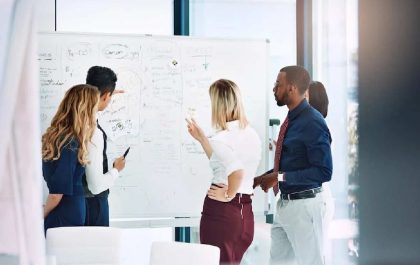 How Sales Coaching Can Improve Your Team
How Sales Coaching Can Improve Your Team Imagine a sales team that consistently meets its targets, communicates effectively, and retains…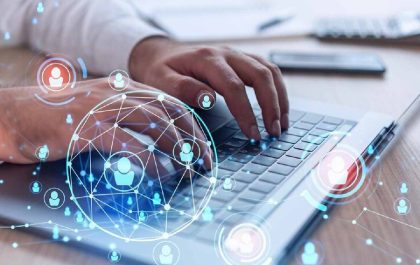 Understanding the Benefits of Intelligent Search for Enterprise Businesses
Understanding the Benefits of Intelligent Search for Enterprise Businesses In today's digital age, technology continues to evolve and redefine the…