There are not many more exciting things than buying a new vehicle. Whether brand new, straight from the manufacturer or a pre-owned fixer-upper, it is new to you, and you want to make it yours. Jeeps and trucks are particularly fun because of their versatility. Do you need a helpful accessory for the trails like a Smittybilt winch? Maybe you only use your vehicle for daily commutes and want to create a stunning appearance. You will be pleased to discover a seemingly endless assortment of parts and accessories you can purchase to boost your vehicle's practicality and aesthetics.
Wheels & Tires
ICON Alloys REBOUND Bronze Wheels
New wheels can give your vehicle a totally different look. It may have been love at first sight when you saw your Jeep or truck on the lot not so long ago. However, you are unique, and your ride should be, too. The ICON Alloys REBOUND Bronze Wheels not only look great but help maximize the performance of your Jeep or truck.
Super Swamper Sniper Tires
The Super Swamper Sniper Tires will serve you well wherever you go, from the trails on the weekend to the highway for your daily work commute. Choose from three varieties in the Interco off-road line: Super Swamper M16, Narrow Super Swamper, and Super Swamper Radial. Each type is available in multiple sizes, such as 37 inch all terrain tires for the perfect fit. These tires offer a quieter ride than the typical off-road variety. Six tread piles provide a nice cushion while riding over uneven surfaces.
Suspension
ReadyLift 7 Inch Lift Kit With Rear Bilstein Shocks 
Your truck will definitely grab the attention of passersby when you upgrade it with the ReadyLift 7 Inch lift kit. This kit includes rear Bilstein shocks and can maximize the lift of your 4WD 2015-2019 Ford F-150 truck. You can be confident you have one of the best kits available with excellent quality components and optimal design for the durability and performance you expect. If that isn't enough, it is an easier install than most lift kits on the market.
Bilstein B12 Performance Pro Kit Lowering Kit
If you prefer to moderately lower your ride, Bilstein's B12 Performance Pro lowering kit is an excellent choice. It includes all of the components you need to drop your vehicle between 24 and 40mm. Once installed, you will be exhilarated with the outcome. Your truck or Jeep will stand apart from the rest, donning its striking shiny painted yellow shocks and dark grey coil springs. Prepare yourself for a great ride that these high-quality parts provide.
When you purchase a new truck or Jeep, be sure to go to a reputable online dealer of all of the parts and accessories you could ever want or need. Maybe you could use a Jeep TJ hard top to give your vehicle a great look and provide more variety. Perhaps you would enjoy the usefulness and sleek look of a tonneau cover that matches your truck's finish. Begin checking out all your options today, and you are sure to be the envy of all your friends tomorrow.
Related posts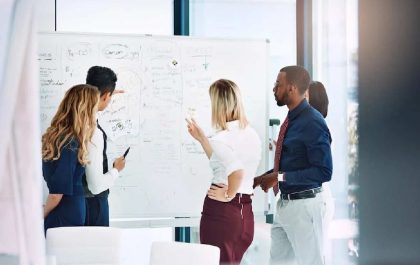 How Sales Coaching Can Improve Your Team
How Sales Coaching Can Improve Your Team Imagine a sales team that consistently meets its targets, communicates effectively, and retains…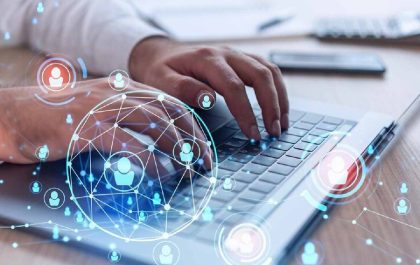 Understanding the Benefits of Intelligent Search for Enterprise Businesses
Understanding the Benefits of Intelligent Search for Enterprise Businesses In today's digital age, technology continues to evolve and redefine the…