In this day and age, it is essential to be able to modify a PDF document. Altering or editing your PDF file, on the other hand, is among the most difficult and time-consuming operations you can encounter. While performing, you might see a lot of mistakes. As a result, several web-based solutions have been developed to help you with your file format conversion process.
Take note to examine the tool to see whether it produces and provides the best outcomes possible for you. PDFBear is among the most widely available and dependable web-based solutions for your PDF problems. The simplest and most uncomplicated website can be relied on when you want to convert, lock, unlock, and split a PDF file. If you want to know how to use the tools stated, just follow the simple instructions below.
PDF Editor
Anyone can use PDFBear's PDF editor without encountering any issues. The PDF editor tool enables users to immediately adjust their PDF files with a few clicks. They can add lines, drawings, photographs, and text, zoom in and out, and rotate PDF for free. Users can also mark key terms within the paragraphs. If you'd like to change the content of a current PDF, you should start using this great PDFBear feature.
To begin, locate your PDF file on your devices and submit it to the website. After uploading, you can start adding or drawing shapes or phrases, as well as highlight any sentence. When you're finished modifying, click the "Apply" button to begin implementing the modifications. Once the procedure is complete, PDFBear will lead you to the download section, where you can save the newly edited file.
HTML to PDF Converter
Choose PDFBear's HTML to PDF converter tool for a timely response with your HTML files. It can freely convert your HTML pages to PDF as quickly as possible while preserving their original quality. While completing the job, keep in mind that as long as you have internet service, there will be no obstacles along the route.
If you are concerned about the privacy of your online content, the file you uploaded to the site will be immediately erased after an hour. If you are worried about the protection of your data, you may read the site's Privacy Policy openly.
Word to PDF Converter
When working with PDFBear, your Word files can be turned to PDF with only four clicks and for free. Simply submit your documents, wait for the procedure to finish, and then receive your modified PDFs. Safely assume that the actual quality of your Word document will be preserved at the end of the converting operation. You will then have unrestricted access to the internet whenever and wherever you wish since it is accessible to any platform.
PDF to Word Converter
Meanwhile, there is no need to download any program if you want to convert PDF files to Word format. PDFBear is an online file converter with a streamlined system. When working with PDFBear, you will not have to wait long for your file to be processed.
Merge PDF
Combining multiple PDF files is not a difficult task because PDFBear includes a merger feature that comes in handy. This program will seamlessly merge your files in a couple of seconds. PDFBear can handle a large number of distinct PDF files. And, even if the files are consolidated into one, the integrity of all the files is not compromised.
To begin file merging, select the PDF files you want to merge from your device and submit them to the server. Allow PDFBear's merge tool to begin the merging operation. After completing the procedure, make any necessary changes to the files before clicking the "Merge PDF" button. Wait a few moments, and your PDF will be ready to be downloaded and distributed.
PDF to PNG
Some users prefer that their PDF files be converted to a picture type so that unauthorized individuals cannot easily access and edit them. PDFBear includes a conversion tool that lets you convert any recognized file format to or from PDF. The PDF to PNG converter can assist you in efficiently converting your PDFs to PNG. The conversion tool will automatically determine the highest quality possible, ensuring that the quality of your file is preserved.
The following are the measures to take when converting PDF files to PNG. Begin by selecting the PDF file from your computer's library and uploading it to the server. PDFBear will automatically discover and scan your file in a matter of seconds. Wait for the conversion process to start so that the file can be converted to PNG. Afterward, the file is ready for download, and you can alter it more if necessary.
Takeaway
It is difficult to maintain and arrange a large number of digital files on your smartphone or laptop. However, with the help of the PDFBear online tools mentioned above, you will undoubtedly find it simple and convenient. There are other resources available on the PDFBear official website that you can use all the time. Thus, if you need one right away, visit the website and learn about the additional advantages of working with PDFBear's open platform.
Also Read: Wholesale Gadget Parts – Wholesale Gadget Parts and Products Online at Best Prices
In addition, you can read more helpful posts at gravtechnology
Related posts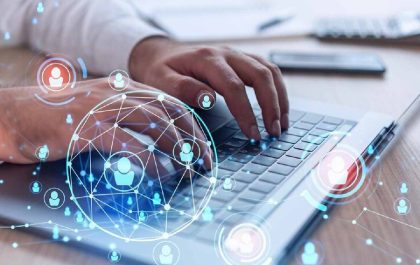 Understanding the Benefits of Intelligent Search for Enterprise Businesses
Understanding the Benefits of Intelligent Search for Enterprise Businesses In today's digital age, technology continues to evolve and redefine the…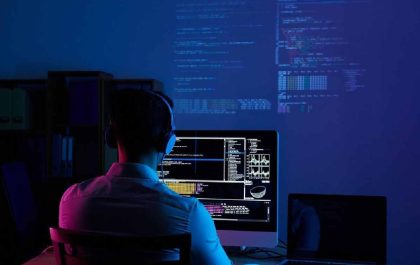 Who Can Benefit From An Internal Developer Platform?
Who Can Benefit From An Internal Developer Platform? Efficiency is everything when it comes to software development. Getting products and…