Are you ready to take your business to a higher level? Whether you own a small start-up business or a big-name company, learning how to elevate your venture to the next stage is essential.
What you can do organically and with the help of technology would all contribute to your endeavor. These would comprise of the improvements you can make in the workplace yourself to the virtual service you can get from a web design company.
Offline
It would be best if you run your business the way you would like to. You do you, boss!
Moreover, a few essential tips for growth would never hurt. A good leader would provide a healthy working environment for their workers. Unbiased management would listen to suggestions as to where the company can still improve. Additionally, a proper administration can nudge everyone to a clear path.
With the crew already settled in a happy atmosphere, the focus now shifts to the customers. Providing them with quality service should be the top-most priority. Consumers should be able to freeely voice out any opinion they might have. Likewise, employees must satisfactorily answer all the questions a client may have. Avoidance of errors and delays in every shipment should be the goal of the store. The attentiveness and accommodation given to each customer from the opening day should be maintained even as new patrons fill in. After all, consistency and communication are essential in any relationship.
Online
Technology has greatly enhanced our lives. With its continuous development, businesses should also be able to adapt to it. While the earlier points would mainly help the physical stores, online campaigns would need another to-do list. All qualified businesses should be able to set up their website and online store. Due to the numerous competitors on the world wide web, making sure your site stands out is the game today. A web design company can supply an attractive and functional website, but you can do better.
Business owners who run their own online shop should be familiar with how to navigate and use their website and e-commerce platforms. This way, they don't have to rely on hired help all the time and can troubleshoot issues in real time. Running a website will require a fast computer and laptop and a reliable internet connection, which are easily accessible to many. However, business owners need to invest time and energy to learn the ins and outs of their own e-commerce shop and make sure they know how to run it.
Difference Between the Two
There is a difference between a web company and a web agency. A company can either design or manage your website. With your main requests, ranging from improvements to maintenance, strictly catered to. They can provide you with your fundamental website needs. On the other hand, agencies can provide you with a more in-depth and fully customized experience than a company can provide. Of course, this immersive experience would demand more time and budget, but the outcome you get in the end is incomparable. A selected group of individuals would learn and understand your company's strengths and weaknesses for the overall betterment of your database. Concrete strategies are achievable using SEO services, PPC management, Google Adwords, and social media marketing and advertising. This comprehensive approach and planning would surely push the business in the right direction.
Conclusion
Online marketing is now more competitive and demanding as serving the pandemic-stricken world is the current challenge. Various online strategies and techniques can fulfill the need to distinguish oneself from a sea of options. Choosing the best partner to accomplish this is critical, but it would always be wise to pick a highly rated and trusted web design agency.
Related posts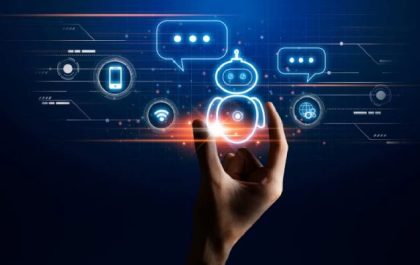 How To Integrate AI Into Your Marketing Strategy
How To Integrate AI Into Your Marketing Strategy In the ever-evolving world of marketing, it's crucial to stay at the…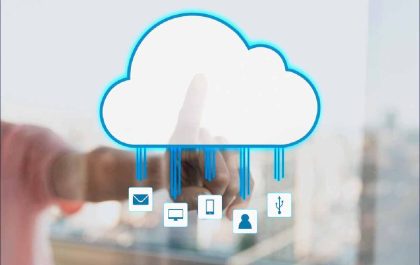 How a Database-as-a-Service Works
How a Database-as-a-Service Works With the advent of cloud computing, businesses have moved towards using software and infrastructure offered by…