Shoe trendsetters, die-hard fans, and fashionistas use sneaker bots to creep into retail websites and shop unnoticed. When new limited-edition sneakers go on the market, the bots search and order them within seconds. Sneaker bots work correlatively with proxies to purchase multiple pairs of shoes in a blink of an eye without getting blocked by target websites. Sneaker bots can serve business or personal needs. Either way, getting the right bot for the job is critical.
Features of Great Sneaker Bots
The competition for limited-edition sneakers is fierce, and success is only guaranteed if you use top-notch bots with lightning-speed capabilities. Pricing for sneaker bots varies significantly, from as low as $10 to as high as $500. Cheaper bots may seem enticing and great options. However, you'll soon discover their deficiencies when you deploy them, only to find them failing to deliver any results.
Look for high-quality bots with superior copping capabilities that can penetrate any website to search for and buy shoes with minimal effort. Here are the features that make a high-end sneaker bot.
Multi-Website Compatibility
Developers write sneaker-copping bots to work on specific retail sites. When new limited-edition sneakers hit the market, they go on sale on one or several websites. The best copping bots should be able to sneak into any e-commerce site offering the shoes you want and grab as many pairs as possible.
In addition, high-end copping bots have the ability to buy shoes from multiple sites. Look for versatile bots capable of penetrating the top shoe retailers, including Champ Sports, Adidas, Nike, and Foot Locker. To maximize your chances, pair your efforts with the best proxies for sneaker bots. They must be speedy and have practically zero downtime. This way, you'll optimize your bot for guaranteed results.
Dedicated Support
Time is essential when it comes to copping sneakers. A second wasted can lead to an exercise in futility where you deploy the bots multiple times without getting anything in return. Technical errors and system failures are likely to happen when using shoe-copping bots, which is why you must always get them from known developers who provide unmatched customer care support.
The bot developer must have a dedicated team prompt in addressing bot-related problems. Reading the testimonials and reviews of the bot will give you a clear picture of the quality of support you can expect. By every means possible, stay away from any developer that doesn't reply to emails.
Continuous Updates
Online shoe retailers will never support the activities of sneaker bots. In fact, many have installed anti-botting mechanisms that intelligently monitor and restrict bot-like activities. Therefore, no sneaker bot is 100% effective, regardless of what its developers claim. The bots need continual upgrades and reinforcements to counter the strict security measures imposed by sneaker websites.
A sneaker bot programmer has to be at the forefront, improving the features and functions of the scripts to handle new and complex anti-botting measures. The updates usually come at a price or free of charge, depending on the developer and range of updates.
Multiple-Account Support
The sneaker-copping sector is competitive, so don't be surprised if you deploy your bot only to leave disappointed by the time the stock is gone. If you want to increase the success and profitability of your shoe-copping business, you need bots that support multiple accounts.
When you deploy bots on multiple accounts to buy your sneakers, you increase the odds of finding and purchasing several pairs. Setting the bots to shop various sites simultaneously ensures you can collect even more limited editions. That way, as a sneaker reseller, you can order as many pairs of high-value sneakers as possible and boost your profits.
Conclusion
"Sneaker bots" is a general term referring to all programs that have the capacity to infiltrate retail websites and buy highly coveted shoes within seconds. If you search Google for sneaker bots, you'll get thousands of relevant results, making it a bit hard to tell which ones are perfect for your needs. However, if you search for a sneaker bot per the features mentioned above, you're assured of getting a quality product that won't disappoint you. Make sure to pay attention to reviews from existing users!
Related posts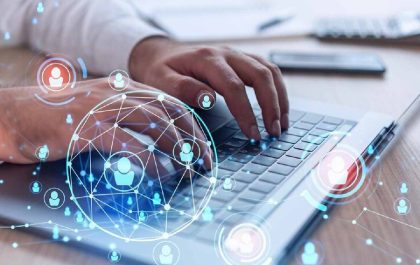 Understanding the Benefits of Intelligent Search for Enterprise Businesses
Understanding the Benefits of Intelligent Search for Enterprise Businesses In today's digital age, technology continues to evolve and redefine the…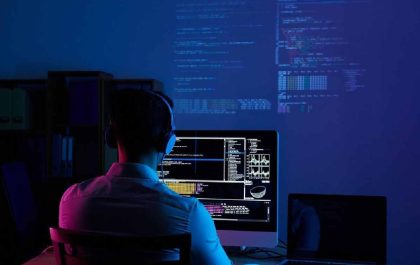 Who Can Benefit From An Internal Developer Platform?
Who Can Benefit From An Internal Developer Platform? Efficiency is everything when it comes to software development. Getting products and…