Undoubtedly 2021 was the year when the cryptocurrency reached its peak level. Do you consider it limited to the increase in token price only? Not limited to this, there are impressive crypto gains in different forms. Last year, crypt growth got significant adoption, innovation, and high integration in the market. Some notable achievements include El Salvador's bitcoin policy and the e of NFTs by major brands.
Crypto is highly recurring, and there are expectations that it will gain more popularity in 2022 with significant changes, including the launch of Ethereum 2.0 and the retreat of NFT-mania. In addition, a large amount of funds is expected to build exciting projects and different opportunities. Keep in mind that many factors in the world are likely to influence crypto in many ways.
Compared to 2021, the crypto market tends to see significant moves in 2022, including the launch of Ethereum 2.0 and a retreat of NFT-mania. In addition, there will be enough capital to fund the continuous building of the exciting projects and many opportunities if you are concentrating. However, these factors may affect crypto and interest rates influenced by COVID variants. Plus, there are some more predictions that Bitcoin-based businesses will boom.
Here is the list of predictions from experts that crypto will face in 2022.
Bitcoin Mining
Many researchers predict that bitcoin mining will be banned in 2022 in some countries with low energy supplies and weak networks. Plus, other energy-rich authorities will also hold this industry. So, there are expectations that individuals and governments may face restrictions on involvement in Bitcoin.
In contrast, some predictions talk about the upside of Bitcoin mining. The countries facing a ban on Bitcoin mining that lack sufficient or sustainable electric grids need to move towards cleaner energy. This social, environmental, and governance crisis came under discussion this year.
Crypto Market Fluctuations
It is indeed that cryptocurrency has fluctuations. Interestingly, the market trends sometimes have flat or down markets this year. Cryptocurrency got the most significant value in 2021. It is not only because of the rise in token price but also because it achieved thousands of percentage points, proving that crypto gains were high in 2021.
This year provides unique implications of the cryptocurrency in the market. It will continue to rise in the future as well. Experts make predictions that there will be a rise in exciting projects and more capital for a fund with the continued development of exciting projects. Plus, it introduced many opportunities in 2021.
The flat token markets face unstable and sometimes stable positions in the market. There may not be a significant drawdown in the future, but 2021 was a massive year strict on mathematical terms. Many experts predict that Bitcoin may not sustain its value high above thousands of dollars in 2022.
Analysts have expectations for years about the Ethereum transition to Proof-of-Stake (PoS), which is likely to make a conclusive step forward in 2022. However, it has some risks and advantages that may not even rise in 2023. At the time, the new Ethereum will present sharding.
However, one of the important to note is PoS transition may not be expected to affect on transition fees of Ethereum unless sharding gets implanted. However, high prices are responsible for its popularity in layer one blockchains, including Avalanche.
Primarily meme coins get utilized in the casino, but they entertain positive twists. It is because winners gain significant public interest that enables the wins to roll. In contrast, it can have some downsides as well.
Nevertheless, crypto newcomers may see merging around informed investment. In simple words, there are predictions that meme coins like dodge are likely to lose their value in 2022, and it may have limited upside.
Conclusion
Overall, there is a mix of own simulations and predictions of the experts and crypto observers. These predictions may turn into reality or prove to be wholly applicable or implemented to too little extent.
Related posts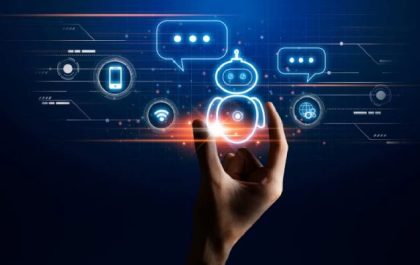 How To Integrate AI Into Your Marketing Strategy
How To Integrate AI Into Your Marketing Strategy In the ever-evolving world of marketing, it's crucial to stay at the…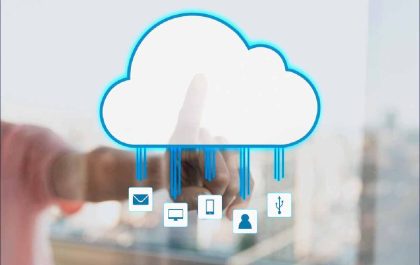 How a Database-as-a-Service Works
How a Database-as-a-Service Works With the advent of cloud computing, businesses have moved towards using software and infrastructure offered by…