Investing in inbound call center services is important for successfully operating a business organization. An inbound call center is a type of call center for receiving customers' calls related to complaints, an order placed by them, or just a product/service inquiry and also for resolving their problems. This offers a platform that customers can use for resolving their issues and addressing their requirements. With inbound call center services, customers can easily reach out to you for a convenient resolution of their problems. Read on to know more about this.
Advantages of Inbound call center services:
Reduce expenses of companies.
Increases customer base.
iii. Boosts revenue by maximizing return on investment.
Strengthens brand identity.
Enhance customer relationships.
Inbound Call Center and the importance of choosing the right provider of such solutions:
They provide a range of services:
Unlike certain call centers, multiple services are offered by the inbound call center services, such as technical support, customer care, and answering calls. So, for a firm looking to outsource any of these including services like telemarketing, customer survey, and lead generation, you must hire a call center that offers a wide variety of services, so you don't have to look for a different one for certain needs.
Multiple channel support is offered by them:
Customers like to find services on all the platforms they are using, and hence dislike firms that provide support over a single platform only. Various platforms would be social media platforms, website chat, and email. So an inbound call services provider using multiple channels for communication would best suit companies.
iii. They have availability round the clock: 
If your business is operational round the clock, choose the inbound call center services providers which are functional 24/7. The same thing should be taken care of if there are work requirements on holidays too.
They are technologically capable of ensuring high performance:
Call center service providers that have access to cutting-edge technology can efficiently handle responsibility towards the clients. So it is important to check if they have the required software, tools, CRM, system configurations, along with seamless internet connectivity for delivering high-quality services. A site visit would be of great help to gauge the infrastructure.
They can cater to your business requirements with global reach, irrespective of their size:
Based on the location of your business, you may want the call center service provider's fluency in French, English, Spanish, or all of them. In this case, when you have a globally spread business, just specializing in one language won't be of any good. Another parameter is your business size. Check for a call center service provider that is neither too small as it will not help your business flourish, nor a larger one as it would attract an unnecessary cost.
They can accommodate your needs when you plan to scale up your business:
If you have plans for business expansion, the ideal call center services can cater to your business requirements easily. It is important to check if the vendor has experience in a similar sector as your business, to ensure the best fit. Such call center service providers can understand your business well, identify the issues, and optimize performance.
vii. They have a comprehensive training program:
The call center's performance depends on its trained employees, without which they may not be able to adapt to your business. When you choose the right call center service provider, they have a comprehensive vendor training program that you can attend to see its effectiveness. Along with this, strong management, executives, and agents ensure that all of them gear up to fit your business needs.
vii. They have an impressive track record:
An inbound call center services provider with a good track record can efficiently adapt to high-pressure situations and handle the matters that go wrong. Thus, redundant steps involved in customer issue resolution are avoided. They can deliver an experience that would lead to customer satisfaction.
viii. Cloud-based service provider for businesses with agents from multiple sites:
There are cloud-based call center service providers that also provide on-premise services. While the on-premise vendors are suitable when your business has a limited number of agents, the cloud-based service provider is best when there are many agents operating from different sites. Besides this, implementation of the cloud is much easier.
Conclusion:
Inbound call center services are essential for the development of a business. A highly competitive market makes it difficult to acquire new customers, so it is better to retain the existing ones, for which customer satisfaction forms the primary goal of a firm. In such a scenario, choosing the right call center service provider will help you save costs and enhance profitability.
Related posts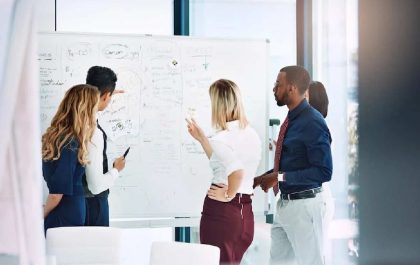 How Sales Coaching Can Improve Your Team
How Sales Coaching Can Improve Your Team Imagine a sales team that consistently meets its targets, communicates effectively, and retains…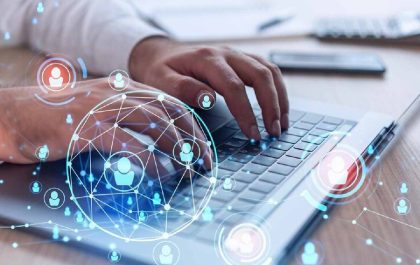 Understanding the Benefits of Intelligent Search for Enterprise Businesses
Understanding the Benefits of Intelligent Search for Enterprise Businesses In today's digital age, technology continues to evolve and redefine the…