Cloud-based IT service management (ITSM) is rapidly evolving, with over 200 vendors offering solutions to businesses of all kinds for practically every aspect of their operations. A rising emphasis on offering an exceptional customer-like digital experience for the customers in the workplace is driving the latest ITSM advancements.
ServiceNow is one of the world's fastest-growing software businesses, with a strong presence in the ITSM industry. It is a software-as-a-service (SaaS) solution that is hosted in the cloud. It makes use of process automation techniques to minimize paperwork and mechanical operations, making it a blessing to the information technology sector, which is always looking for ways to enhance workflows.
Some of the Top Applications of ServiceNow
With the advent of outsourcing firms that provide custom software development services, ServiceNow finds applications in various business-related technology needs, which include the following:
Application Development: With little to no code, quickly build, test, and deploy ServiceNow applications.
Field Service Management: Email, spreadsheets, and other management systems are superseded with a "light-speed" service designed for everyone in the company, allowing field personnel to work efficiently while on the go.
Finance Service Management: Complete submitted requests effectively and efficiently, including procurement, financial reports, and payroll concerns.
HR Service Delivery: ServiceNow can integrate HR operations with all business units, reducing the reliance on manual processing for repeated operations like orientation, onboarding, etc, allowing HR to prioritize other tasks.
IT Service Management: IT Service Management (ITSM) centralizes and streamlines service management operations, increasing efficiency and lowering costs while freeing up time to create the consumer-like self-service experience that customers expect.
Security Threat Resolution: ServiceNow's automated technologies can significantly cut threat research time, from 45 minutes to under a minute.
Benefits of ServiceNow to Your Business
Without further ado, let's look at how ServiceNow makes it incredibly difficult for your company to overlook it.
1. Increased productivity
Availing ServiceNow services boosts efficiency by centralizing IT assets and automating procedures, including those that are redundant. You can also do away with manual permits and communications from other teams. When your process automation is well-aligned, the system will notify the relevant person before an issue escalates. This reduces interruptions and long wait times, resulting in increased production.
2. Lesser IT infrastructure costs 
Businesses have claimed that ServiceNow has enabled them to limit their reliance on outsourced IT services and cut costs, allowing them to prioritize in-house IT operations while saving money. Other benefits include:
Enterprises have been able to liberate alternative legacy systems and ITSM solutions thanks to the ServiceNow platform.
By overcoming downtime and service failures, costs are reduced.
Errors were reduced through automation, and service desk and IT back-office activities are streamlined.
ServiceNow is utilized to provide cloud-based solutions and save money on data center maintenance.
Furthermore, this saves time for the IT team, which could be better invested in promoting business innovation.
3. Increased flexibility and agility
The platform's capacity to adapt and expand the business is one of ServiceNow's numerous advantages. Because ServiceNow is cloud-based and not bound to a specific local resource, scalability and data volume management are not issues. The system can be scaled to any network. Other SAAS applications cannot match its versatility. By integrating all legacy systems into this effortless service management solution, you may increase the flexibility of your workflows and lower expenses.
4. Seamless integration
Another important advantage of ServiceNow is its ability to integrate effortlessly with existing systems and organizational apps like ERP and CRM. These integrations will lead to significant savings on data transfers, new programs, and resource training. ServiceNow can synchronize all of your data, connect to your apps on a profound level, and assist you in configuring dynamic operations with just a few clicks or codes.
This allows for more control and transparency throughout the development cycle and its many phases, meaning:
Effortless Information synchronization between on-premises and cloud-based programs and data sources.
All data from throughout the IT infrastructure, including legacy applications, is collected and analyzed in one place.
Elevated efficiency and reduced infrastructure and maintenance expenses
For emerging business lines or market segments, retaining all of the core features of service management.
5. Higher return on investment
When you purchase new software, your purpose is to get the best return on your investment. According to Forrester Consulting's 2019 research on ServiceNow's "total economic impact" on customers, the company's return on investment was as high as 229 percent, with £3.4 million in infrastructure savings.
ServiceNow is a worldwide cloud computing powerhouse that manages your IT and business activities through a single unified system. This SAAS platform, designed for enterprises, can be readily expanded over various networks and supports large volumes of transactions and department-level workload.
6. Enhanced decision-making
ServiceNow continues to analyze various data sources for insights. These insights will assist the business's top executives in making timely decisions. Existing data is used to combine data sets from many sources. These databases are critical for HR operations, customer support, and other tasks.
Final Thoughts
The advantages of ServiceNow enable businesses to evolve into extensive service businesses that continue to flourish under all business conditions. Adopting the ServiceNow application software is the ideal choice for any company looking to save money on IT infrastructure by reducing hardware, and software upgrades, as well as outsourcing costs.
Related posts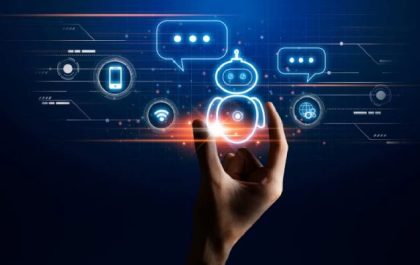 How To Integrate AI Into Your Marketing Strategy
How To Integrate AI Into Your Marketing Strategy In the ever-evolving world of marketing, it's crucial to stay at the…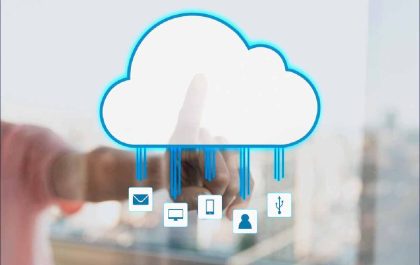 How a Database-as-a-Service Works
How a Database-as-a-Service Works With the advent of cloud computing, businesses have moved towards using software and infrastructure offered by…