Indian Apps List: Just a few weeks ago, the Indian government banned 59 Chinese apps, including TikTok, CamScanner, and more, due to ongoing border disputes.
This led directly to anti-China sentiment in India. The dispute also led to a call to boycott other Chinese apps.
But don't worry, there are tons of cool and useful apps here in India. All these Indian apps were created from the imagination and ideas of our own countrymen.
Check out some of the top Indian apps for Android smartphones and tablets in the list below.
These apps include Zomato, Swiggy, Ola, Cricbuzz, Makemytrip, and more.
12 Best Indian Apps That You Can Download On Your Android Smartphone Right Now
Many Genre app market is now dominated by Indian mobile apps. The worldwide app economy has witnessed incredible footprints of Indian developers, ranging from utility apps to entertainment and social media.
Increased app downloads and engagement indicate how awesome or unique such Indian apps are. Let's explore the top 12 Indian apps that have captured the hearts of millions of Android smartphone users:
1. JioSaavn
Are you a music enthusiast? For this, look beyond JioSaavn, a leading Indian music streaming application. The app hosts an enormous catalog of local and global songs, tailor-made playlists, and online stations. Having a comprehensive spectrum of different song libraries, JioSaavn always has exciting pieces to offer to its customers.
2. Zomato
Regarding food delivery, Zomato remains a favorite among India's food fans. Zomato, with a massive restaurant repository, ensures quick provision of delightful eats to your doorstep. If one desires to have a taste of something special or an Indian meal, then Zomato is your one-stop solution for dining.
3. Paytm
With Paytm, a leading Indian digital wallet and payment platform, managing your finances has never been more comfortable. Paytm is an online payment portal for paying bills, booking movie tickets, paying relatives and friends, etc.
4. MX Player
Indians are really into movies and TV series, and now they prefer Mx Player as the most suitable app for video viewing. Through this MX-Player application on your Android phone, you will get uninterrupted streaming of films, web series, and TV programs in different languages.
5. ShareChat
Do you need an interactive application that champions the use of Indian languages? ShareChat is the answer! In India, ShareChat connects with other users who speak in various regional tongues and express their points by sharing ideas and creativity.
6. Practo
The best Indian healthcare app, Practo, makes caring for your health much more accessible. Everything you need for medical care, from searching for the best practicing doctor and booking an appointment to buying drugs online, is made simple by Practo, and your health is safe.
7. Swiggy
Are you yearning for your favorite meals from the restaurant but do not wish to go out? Swiggy's got you covered! Swiggy is a leading food delivery provider with many restaurants, fast delivery services, and an easy-to-track order system, changing how people eat in India.
8. Gaana
Also, there's Gaana, a music streaming app that is popular as well. The largest repository for different genre songs and podcasts on the web is Gaana- a perfect spot for fans. Be it songs from the latest Bollywood hits or delving deeper into regional music, Gaana is sure to cater to all tastes.
9. Flipkart
The household name Flipkart leads in the Indian market of online shopping. This is the top online retailer that sells various items, including electronics, clothes, and household needs, among others, as well as foodstuff. Flipkart remains considered a preferred online shopping destination for Indians due to its unique deals and convenient user experience.
10. Ola
Need a ride? So what are you waiting for? Get it from Ola, an indigenous home-brewed car hailer from the land of Bollywood. As a result, Ola provides cheap services quickly while offering you different types of cars to make your journey in the city more straightforward and more enjoyable.
11. BYJU'S
Byju is India's best ed-tech platform for online learning. Byjus provides exciting video lectures, interactive quizzes, and customized learning opportunities to students and adults who wish to succeed in their academic path.
12. CRED
The CRED app was created to give monetary returns for timely bill payments by credit cardholders. It is possible to earn coins using CRED; these coins are redeemable for special offers, discount deals, and other privileged brands.
Read More Articles:
How To Fix PS3 Cinavia – Ultimate Guide to Bypass Cinavia Protection
Fix [pii_email_11fe1b3b7ddac37a081f] Error Code in Microsoft Outlook
Maharshi (2019) Hindi Dubbed Download Full Movie HD 720P and 1080p
IOT PPT – Latest PPT on Internet Of Things (IOT) with Technologies
AO* Algorithm in Artificial Intelligence – Concept, Implementation, and Uses
Related posts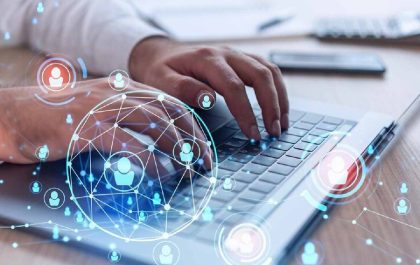 Understanding the Benefits of Intelligent Search for Enterprise Businesses
Understanding the Benefits of Intelligent Search for Enterprise Businesses In today's digital age, technology continues to evolve and redefine the…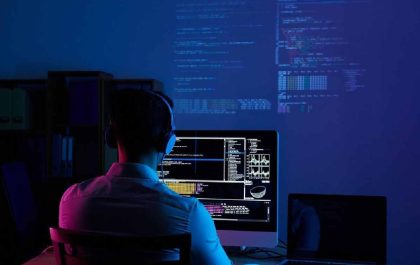 Who Can Benefit From An Internal Developer Platform?
Who Can Benefit From An Internal Developer Platform? Efficiency is everything when it comes to software development. Getting products and…