The online gambling industry often embraces new technology quicker than other sectors, with the aim to continue advancing and achieve growth. Over the last couple of years, the latest craze to hit the gambling world is the Metaverse.
This is a new term that's gained huge popularity since many large projects were built in the cryptocurrency space. This article explores the future of online gambling after the introduction of Metaverse Casinos, and what it means for players.
What is the Metaverse?
The Metaverse is a futuristic term coined for the next dimension, the internet as a virtual world with augmented/virtual reality, allowing users to join immersive worlds and participate in various virtual activities from the comfort of their home.
There are many players in this field, and each has created their own specialized world, with various themes, styles, and rules. The biggest brands popular with Metaverse gambling establishments are Blocktopia, Decentraland, Sandbox, Axie Infinity, and Cryptovoxels.
How Does Online Gambling Fit into The Metaverse?
Online casinos are nothing new and have been growing in popularity steadily over the past years – breaking through in big betting markets, such as Canada, the USA, as well as Europe, where one of the leading markets is Germany. Finding the best online casino in Germany has to offer is a piece of cake, simply use this handy link to browse through the most highly rated sites offering promotions and vaious bonus codes.
But how does this tie to the Metaverse where things work slightly differently?
These digital environments allow casinos to set up lavish online layouts, and players can create their own avatar to customize their experience. Players roam around the Metaverse and can engage with other users, visit different casino game tables, and gamble with digital currencies.
By using digital currencies and hosting activities in a digital environment with no central location, the casino games become available to a wider audience. This is one of the main benefits of the gambling industry. Casino companies can create a more customized, in-depth product, with detailed environments, player skins, and the ability for more customers to enjoy the gambling entertainment.
Key Benefits
There are many benefits for companies and players involved with Metaverse casinos in 2022. Some players enjoy the fantastic visuals and immersive experience, while others favor the wide game selection. We've listed the main benefits the Metaverse brings to the table.
Immersive Gaming Experience
Metaverse companies have invested a lot of money and time creating a virtual environment, with digital land available for sale and lease among the community. Different players and businesses took this chance to create incredibly detailed custom places for their patrons to enjoy. These virtual worlds allow players to enjoy more immersive gameplay compared to traditional casinos.
In these live environments, each player has a unique avatar (character skin) and can roam around the casino, poker room, or betting establishment and view the available games and options. Players can play games for free, wager real money and win crypto prizes, all within stylish and exciting virtual venues with various themes catering to all.
Low Cost
For gambling businesses, the low cost of establishing a Metaverse casino is one of the key advantages. Much of the land on the popular platforms has all sold out, and now fetches incredible prizes on the aftermarket. Savvy gambling operators can search for good land deals, find profitable locations in already established worlds, and form a plan to establish a crypto gambling operation for a fraction of the cost compared to a land-based establishment. These savings are passed onto players with lower house edges and fairer games.
Provably Fair Technology
The best casinos in this field feature provably fair games. These are the preferred titles by crypto gamers, thanks to their verifiable results. The games operate with unique seed hashes, and each player can independently verify the results on each bet, hand, or spin. This is the purest form of gambling and guarantees fair results for players.
Decentralized
The platforms created in the Metaverse are designed in a decentralized way using Blockchain technology. This means no one has control over the network. Many are community-driven and have many token holders and investors that contribute to how the business should operate. This opens the door to allow normal people to participate on a level unheard of in the traditional world. These platforms use faster crypto payments, ensuring quick and verifiable transactions for players and gambling operators.
DAO Structures
Some of the top Metaverse businesses operate in a DAO structure, with company executives, employees, token holders, and others involved in the business allowed to propose ideas, vote, and perform other activities. This is a popular decentralized business layout, and many gambling operators like ICE Poker embrace this structure to share the rewards with their players and token holders.
Rewards
A huge benefit for players is the ability to earn rewards by playing at Metaverse casinos. Through Staking/NFTs and digital property deals, players can buy or rent property that makes revenue thanks to gaming revenue at the casino. This means it's easy for everyday people to join the gambling action and grab their slice of the pie.
Popular Metaverse Casinos
We've listed some of the leading Metaverse casinos that players can find action on in 2022. These establishments are built on the most popular crypto platforms, with most hosted on Decentraland and using MANA or ETH cryptocurrency for payouts.
Classic arcade game maker Atari partnered with Decentraland to form a unique Metaverse casino for players. The project is in development but will feature arcade and casino games with special ways for players to earn crypto rewards. Clients can use MANA or ATARI to play the games here.
ICE Poker: ICE Poker was created by Decentraland Games, which is a play-to-earn crypto game, with thousands of daily players competing for crypto and prizes. They provide a free metaverse online poker game where players can play to earn tokens with challenges, leaderboards, and card games. The game uses its ICE currency for incentives, and players can use the DG token to vote and propose new ICE Poker ideas.
Chateau Satoshi: Another Decentraland Games casino popular with players, this one was launched in 2019 and has an artistic style with great attention to detail and provably fair games. There are three floors of entertainment, including a club, cinema, and casino. Chateau Satoshi players can gamble online with ETH and MANA tokens.
Tominoya Casino: A Japanese-themed metaverse casino with blackjack, slot machines, poker games, and multiple types of cryptocurrency including DAI and MANA. Property NFTs allow holders to earn 30% of gaming revenue, allowing players to join in the action.
Bloktopia: Blocktopia is a metaverse project created in a 20+ story skyscraper with unique games and events on each floor. At the Penthouse is the casino with live games of blackjack and poker for crypto casino fans.
Sandbox: SandVegas is a leader among Sandbox Casinos, another metaverse project similar to Decentraland. The casino features weekly tournaments, games of cards, slots, sports betting, and even virtual horse racing.
Summary
The Metaverse is a unique concept that's starting to become more than just virtual reality. There are already several successful online gambling operations on these platforms, and the benefits for businesses and players are fantastic. For the best Metaverse casino experience, players can explore the Decentraland world, with many exciting games waiting.
Related posts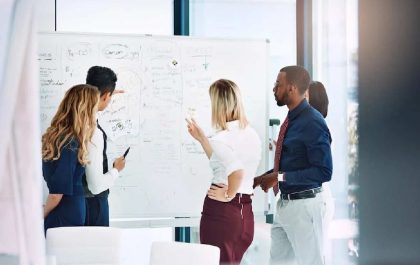 How Sales Coaching Can Improve Your Team
How Sales Coaching Can Improve Your Team Imagine a sales team that consistently meets its targets, communicates effectively, and retains…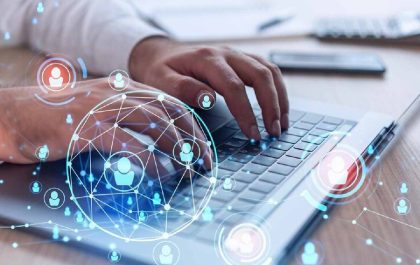 Understanding the Benefits of Intelligent Search for Enterprise Businesses
Understanding the Benefits of Intelligent Search for Enterprise Businesses In today's digital age, technology continues to evolve and redefine the…