Electrical Engineer is a career with boosting demand and diversification. For such engineers, a resume place a high value as bagging your desired job is not a piece of cake. You will need an Electrical Engineering degree and a well-structured CV of modern resume skills. 
Here are what parts to include in your electrical engineer resume. Learn how to design, organize and assess a professional CV in simple steps with this article. All the necessary guidelines and tips on verbs, skills to add, and how to create a shining summary. A five-minute read can help you craft an impeccable electrical engineering resume that will be decisive to your future career.
Follow these five tips to create an electrical engineering resume and get yourself more interviews:
Choose a Professional Format to Outline 
Choose a professional format for resume outlining. Your resume to stand out we have picked these three most effective ones for you:
Reverse Chronological

Combination

Functional
We would recommend going with a functional or combination resume is quite risky. If you care about changing your career as a whole. Still, the choice remains with you, and can choose any of them according to your preference and professional history.
Write an easy-to-read resume objective
A rare chance of recruiters dodging over the summary/objective of a resume happens. Hence, here is a guide for getting your electrical engineering resume shortlisted. The best to do is to write an impressive easy-to-read resume summary to grab the eyes of the recruiter.
For a catchy resume objective you must:
read the job description and conduct company research before responding 

determine your skills and achievements accordingly and summarize in a 2–3 sentence paragraph 

Emphasize on Key and Technical Skills 
In the recruiting process, professional skills can be a game-changer. The described skill sets in the electrical engineering resume showcase the skills of an applicant. So better mention essential technology and software hard skills as well as soft skills. Use separate sections to write skills in application with resume keywords. Don't lie or overstuff!
Add Professional Details in Focal Points 
Target your professional details like work experience, top achievements, and skills in focal points. Avoid listing your related job duties. Use one-liner focal points instead of long paragraphs to show your professional details.
Tips to create effective focal points:
Better to start points with a power verb

Don't merge different points under one heading; similar points for one heading is best

Quantify your bullet points using numbers
Proofread Before Applying For a Job Opportunity 
Specifically mentioning don't let resume leave your hands without proofreading. Proofreading is an essential step for all job seekers at every professional level.  
Proofread your resume to avoid any kinds of error. These silly mistakes can cut your shortlisting chances in the hiring process. Your electrical engineering resume is your calling card. So it's better to take a halt after completing your entire resume and proofreading. 
Key Takeaways 
A strong impressive resume will help you outperform your competition. You have already read the highlights of this guide assisting your resume knowledge. Read the job description thoroughly. It gives you great insights while crafting a profile-centric professional resume.
Also, some extra tips to consider include:
use active language,

quantify your engineering experience and

match and highlight profile centric keywords
It's indeed vital to consider the company's criteria and frame your resume. Wishing you the best in your desired job search process.
Related posts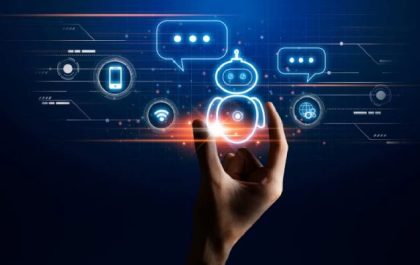 How To Integrate AI Into Your Marketing Strategy
How To Integrate AI Into Your Marketing Strategy In the ever-evolving world of marketing, it's crucial to stay at the…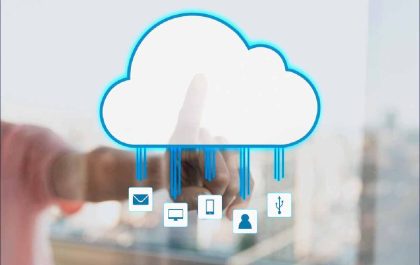 How a Database-as-a-Service Works
How a Database-as-a-Service Works With the advent of cloud computing, businesses have moved towards using software and infrastructure offered by…