What Does the Term Blog Mean?
A blog is a common term that we frequently come across and encounter in our day-to-day lives. It refers to a regularly uploaded or updated web page or website. It can get run and managed by a single person or a group of people. In addition, it may get written in a conversational, informal, or formal style and tone. It depends on the topic and content of the blog.
In other words, a blog encompasses information or discussion of a topic and can get accessed over the internet. It consists of a diary-style and discrete entry comprising personal commentary and articles by one or several authors. On top of that, it can include a record of a person's opinions, experiences, and thoughts that they want other people to read and enjoy.
What is the Most Appropriate Way to Start a Blog?
A blog includes several aspects and components that follow a methodological and systematic format to establish the structure. For that reason, a blogger must follow a particular series of steps to ensure that their content reaches numerous people. Let us discuss those processes in this article
Niche Selection
A blog niche refers to the particular topic area or concept a blogger would write primarily or exclusively. A writer can select their distinct one by reviewing multiple topics and ideas that attract them. It can include professional and personal interests and preferences.
The blogger can then select the niche that makes them feel the most comfortable. It does not necessarily imply that they need to choose only one topic. They can work and write on multiple ideas at once if their passion and enjoyment dictate so.
Blogging Platform Selection
A blogging platform serves as the foundation that makes a written and published blog open to the public. In addition to that, it allows the author to write the content itself using the associated management software. As of now, the most popular blogging platform across the globe is WordPress. It provides several tools and features that make it easier for a person to write their heart out, be in absolute control of it, and present it to other people.
Other than that, various free blogging platforms and sites also exist. For instance, Tumblr and Blogger do not work on any sort or kind of payment and subscription schemes. However, they have a few limitations, such as the blog name having a subdomain. Meanwhile, here are some great WordPress alternatives recommended for new bloggers.
Blog Hosting and Domain Name Selection
A blog must mandatorily possess a hosting company and a domain name. The latter serves as the content's unique address over the internet. Some vital factors come in when choosing a blog name. For instance, it should be catchy, short, and effortless to type and pronounce.
Several domain name generators exist over the internet, like ultrahostingservice.com. They prove beneficial to the people who cannot create one by themselves. Overall, these applications or websites make a custom and unique domain name.
In addition to choosing a domain name, the choice and selection of the blog hosting service are essential. It determines the performance and functionality of the content significantly. Moreover, it ensures that the blog remains available to potential and interested readers at any time.
Blog Design and Theme Selection
Before moving on to the content and material of the blog, it is necessary to give it a face. It implies that the layout and design must get chosen. Blogging platforms such as WordPress offer various options to change the "appearance" of a blog. An author or modifier can choose from among the pre-existing options or customize a theme of their own.
This step is crucial to increase the appeal and attractiveness of the blog. No person would get interested to read anything if it appears dull and monotone. For that reason, vibrant colors and designs relevant to the content of the blog help.
Blog Writing and Content Publication
The next step involves writing the content and material of the blog. However, it must not include irrelevant details that have nothing to do with the topic. Instead, the subject matter must engage and charm the readers, compelling them to read till the end of the blog.
A blog can get posted once or may have continuations. For instance, a story can get broken into different parts. The sections can get uploaded weekly or daily. It helps build up the suspense and keep the readers drawn to the progress.
Search Engine Optimization
Search Engine Optimization or SEO is an exceedingly vital component of any content posted online. A blog is no exception. It helps a particular subject matter stand out among similar others. It allows it to reach the target audience and generate more traffic to the page or website where it gets posted.
SEO can get implemented into a blog in multiple ways. It can include the use and incorporation of search-optimized keywords or metal tags.
An individual can get the correct keywords using various websites, such as Ubersuggest and Google Trends. In addition, the author can check how well optimized their content is by using SEO checkers such as Yoast SEO.
The keywords and metal tags make it easier for the search engine to find the blog and rank it higher in the search results.
Blog Publication and Promotion
After the content gets written, search engine optimized, and checked, the last step is to publish it. However, it is essential to ensure that the content remains plagiarism free before that. The blog can then get uploaded on various sites and even social media handles.
Nevertheless, all the effort can go into vain if the blog does not reach its target audience. The search engine optimization does a part of it, but the rest remains in the hands of the author and the publisher. That is why it is necessary to know how and where to promote the blog. The simplest methods include marketing via and on social media or sending the blog link directly to an individual.
Related posts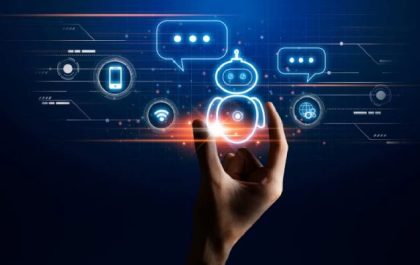 How To Integrate AI Into Your Marketing Strategy
How To Integrate AI Into Your Marketing Strategy In the ever-evolving world of marketing, it's crucial to stay at the…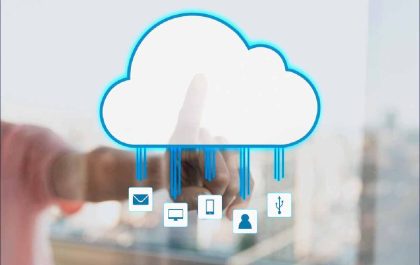 How a Database-as-a-Service Works
How a Database-as-a-Service Works With the advent of cloud computing, businesses have moved towards using software and infrastructure offered by…