Introduction
Online shows have been one of the best solutions for boredom. Whether you are sitting in your home for endless periods of time because of a certain pandemic, or you just need a remedy to heal your tired mind after a long day of work.
Saying that there are thousands of online shows which can help you get out of a slump of monotony would be an understatement because the number cannot possibly be counted in a lifetime.
Sometimes too many choices can also be a problem because now we do not know what to watch. So if you have stumbled across this article searching for the best ones to start with, you won't be disappointed.
This holiday season, get your hot chocolate ready and start with these five shows, which will be your soup to the soul.
Best Online Television Shows
– Want to watch them for free!
– Is it even possible?
– Yes, with the pirate bay, it is.
Enjoy all your favorite shows and movies; they are just a click away.
1. Squid Game
Want a deadly twist with all your favorite childhood games? Whether it is green light or tug of war, it's a guarantee that you won't be seeing these games the same way as before.
The adrenaline rush between each sequence will keep you stuck to your seat and biting your nails for hours. Forget about work the next day; you won't be able to leave your device without bringing the whole series.
This show takes the survival game trope to another level. Filled with anticipations, betrayal, and tears, you are up for full enjoyment. This show has a whopping 7.5 rating in the IMDB and has already received a People's Choice Award.
2. Sweet Tooth
This is relatable sci-fi because it shows a post-apocalyptic post-pandemic plotline. The twist in the tale is the children who are all born hybrid; they are part human and part animal.
Produced by the legendary Robert Downey Jr., this family adventure should be a must-watch on your list. This is based on the comic book by Jeff Lemire, and it explores a central character who is a young boy with antlers like a deer.
It beautifully portrays the 'chosen one' trope, selected to lead the comparatively weak hybrid back to the world which is more dominated by the stronger hybrids. This show also has a high IMDB score of 7.8.
3. Queen's Gambit
A period drama that talks about the struggles of a woman gifted with her own genius in a male-dominated era. This could be quite the winter pick to curl up in your covers and reignite all your feminist blood.
It explores the life of a young orphan girl named Beth, who is exceptionally gifted in the art and mind of chess. Set up in the year 1950s, it shows the journey of Beth, played by Anna Taylor Joy; how she crossed all the obstacles and challenged some of the brilliantly crafted male chess players of her time.
Being a winner of 11 Emmy Awards, pop culture would be a crime if you do not add this to your wish list.
4. Sex Education
There is comedy is learning one of the most taboo subjects in the world, sex! This show has lively and zealous portrayal skills. With commendable acting skills and incredible plotlines; this show has successfully entertained the audience with 2 seasons. You won't be disappointed as the next season has already been announced.
Through a comical representation, this show explores the dimension of topics related to sex. Delicately picturizing the difficult times a teenager goes through during the sexual coming of age. Navigate through different relationships, friendships, and all the ups and downs of sexual health.
It has already received a British academy television award, and its IMDB score stands at a whopping 8.3.
5. Bridgerton
Up for some Regency romance, what could be better for the holiday season? Bridgerton has been critically acclaimed to give you all the feels of Jane Austin's Pride & Prejudice, but it also has its unique touch.
The story revolves around Daphne Bridgeton, eldest daughter of the powerful Brigerton family, and her struggles in finding an eligible suitor. The criteria of wealth, status, and keeping her family happy are becoming too much for her to bear; what happens next?
Well, you have to watch it! This show has an IMDB score of 7.3.
Final Note
Shows are an excellent pastime for sure, but it also helps us to forget our own stressful reality for once and travel to a different one. So if you are endlessly scrolling through the list and failing to find a suitable series, this list will hopefully be of great help.
Happy Binging!
Related posts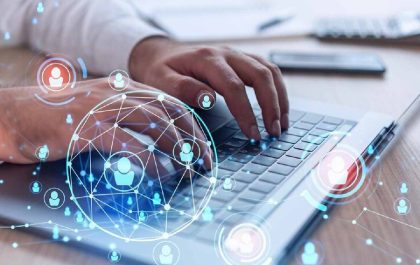 Understanding the Benefits of Intelligent Search for Enterprise Businesses
Understanding the Benefits of Intelligent Search for Enterprise Businesses In today's digital age, technology continues to evolve and redefine the…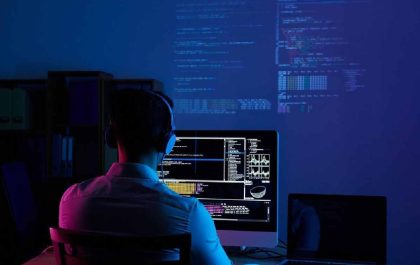 Who Can Benefit From An Internal Developer Platform?
Who Can Benefit From An Internal Developer Platform? Efficiency is everything when it comes to software development. Getting products and…