Olympiad is an exam that helps students improve their problem-solving and analytical skills along with helping in their future competitive exams.
The school-level maths Olympiad exam is a competitive exam that emphasizes learning more profound maths concepts. The purpose of the maths Olympiad exams is to train children in preparation for future competitions and polishing their skills in the subject.
Olympiad exams are conducted nationwide for students to analyze their performance and abilities. Students from different schools and regions compete with each other in the maths Olympiad.
Taking exams at the state, national, and international level students from helps students build confidence and also, provides them with an opportunity to grow academically.
Class 10th students are encouraged to take the maths Olympiad exams as its ranks help students discover their talents.  It helps students test their understanding, level of knowledge, and thinking skills.
The questions asked at Olympiad are more conceptual and tricky, and students need to have a good understanding of the subject.  Hence, it will ultimately improve their class score.
It also helps the students to develop analytical and logical thinking and is very useful for competitive exams. Rewards are another advantage of taking the Olympiad exams.
Here are some important tips to help you excel in the class 10 maths Olympiad exam easily and effectively.
Class 10 Maths Olympiad Exam Eligibility
Students who are in grade 10 can participate in Maths Olympiad exams. To participate, students simply can apply through their school.
After applying to the Olympiad students often wonder how should they prepare so that they can excel in the exam along with their studies?
There are several resources and materials available online from where students can study for Maths Olympiad. They can also download IMO Maths Olympiad Previous Year Question Paper Class 10 2011 for free from their website, which they can practice.
Tips to excel in class 10 maths Olympiad
To get a high rank in the Olympiad exam, you must prepare well as the competition is very tough.
Here are some more useful learning tips to help students prepare properly for Olympiad exams and secure a lucrative rank.
Be familiar with the syllabus
It is very important to be familiar with the syllabus of the exam you are going to take. For the Math Olympiad exam, you can check the syllabus on their official website. Reviewing the syllabus before you start preparing for the exam will help you understand the specific topics which must be covered to develop a proper preparation strategy.
If you are preparing for the Olympiad and want to get good results in the exam, it is important to thoroughly examine the sample test sheets.
This is the most important step after understanding the curriculum. You know how to schedule your class and the types of exercise you need to do to be successful on the exam.
Students need to be familiar with all the relevant information related to the exam, from the type and number of questions to the format.
Olympiad questions have a variety of difficulties and are used to test students' observational and logical skills. Breakdowns and difficulty levels of related questions will help you prepare and work with confidence.
Students preparing for Olympiad must follow the proper syllabus by preparing a complete strategy for each topic. A good study plan will help you to devote enough time to each topic and clear your concept. It streamlines your research and helps you reach your goals easily and effectively.
Questions asked in Olympiad examinations are usually based on ideological facts. Therefore, students must study each topic thoroughly and have a good understanding of the concepts and logic behind that particular topic. Only detailed study can give confidence to the students in answering the tough questions asked in all the competitive exams.
As the Olympiad tests are based on the school curriculum, students can note down notes about each topic taught in the class. They can also make their notes from the materials. These simple notes are very useful for future references and revisions and will help you to learn faster.
This will also not hamper your school studies and you can easily prepare for Olympiad without disturbing your school studies.
Solve previous year question papers
Previous year question papers are always helpful in analyzing the type of questions asked in the exam. Moreover, practicing these papers will help you to test your skills. Also, students need to solve sample papers to practice questions on each topic separately.
You can solve these papers and know your weak points where you need to work more.
Remember that whatever you have learned with full concentration and the right attitude, is well understood. So be focused and careful while preparing for the Olympiad exam. To crack the exam with a high rank, you also need to believe in yourself and stay motivated throughout the preparation.
Solve at least one sample paper a day to improve your skills. Keep taking mock tests and previous year's question papers. For math, find a puzzle book and do a lot of practice to improve your logical thinking by solving various problems.
Conclusion
By following all the tips above, you will not only be able to lay the foundation for your concept and get better results on the Olympic tests, but you will also get better grades on school exams and committees.
The more you practice, the more you will be engaged and interested in implementing the concepts you learned during preparation better as you step out of your comfort zone and master the subject.
It helps the students to practice each and every topic which are included, continuously and is always in sync with the school syllabus, helping them in revision throughout their preparation. Participating in Olympiads and getting good results is good for excellent academic performance as it is recognized all over the world.
Students do not need to attend additional coaching classes or study sessions to prepare for Olympiad exams. By carefully studying every topic in the class, you can crack these competitive exams with a complete understanding of every topic and concept. All they need is to focus on their main goal of getting good marks in the Olympiad.
Related posts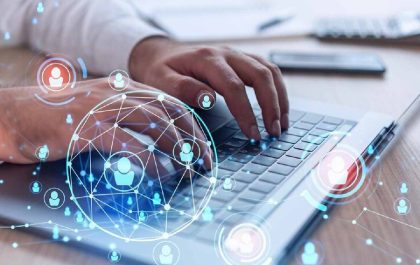 Understanding the Benefits of Intelligent Search for Enterprise Businesses
Understanding the Benefits of Intelligent Search for Enterprise Businesses In today's digital age, technology continues to evolve and redefine the…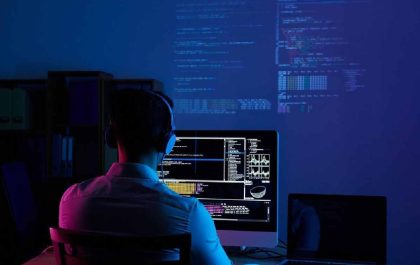 Who Can Benefit From An Internal Developer Platform?
Who Can Benefit From An Internal Developer Platform? Efficiency is everything when it comes to software development. Getting products and…